Tina L. Brown, RHIT, CCS, AHIMA Approved ICD-10 Trainer
Tina Brown, RHIT, CCS is the Director of Operations Coding and Revenue Cycle for ELIPSe, Inc. She has more than twenty-nine years of health information management experience starting as a coder, then coding consultant, and advancing into coding management. She has proven leadership and management skills, and excellent client relation skills.
Tina is a subject matter expert in MS-DRGs, APR-DRGs, ICD-10-CM & PCS; CPT4; and E&M. She manages the daily operations for consultants, auditors and coders. She provides HIM, coding auditing & QA, A/R strategy, RAC appeals, IT projects, and Revenue Cycle expertise and consulting to various hospitals, clinics, surgery centers.
Tina also provides coding education and training presentations to clients including Coders, CDI specialists, Revenue Cycle, Medical Societies, and Physicians. Her advanced level classes are well received by clients.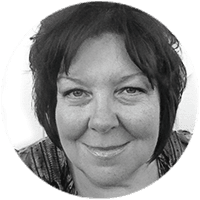 Heather Eminger CCS, AHIMA-Approved ICD-10 Trainer
Heather is a CCS and AHIMA Approved ICD-10 Trainer. She has worked as a trainer, speaker and Product Manager at Dolbey for over 10 years. Heather has worked with several hospitals and health systems to implement CAC and spoken at numerous State and National AHIMA shows. Other career highlights include co-authoring the AHIMA "CAC 2010-11 Industry Outlook and Resources Report".
Donna Hunt, RHIA, AHIMA-Approved ICD-10 Trainer, Corporate Coding Director, Methodist Healthcare, Memphis, TN
Donna holds her Bachelor's Degree in Health Information Management with the majority of her HIM work experience in the area of coding. She has been responsible for the centralized coding area at Methodist for 14 years. Donna has been a speaker on coding and other topics at State and Local HIM Conferences and is a previous winner of the THIMA Motivator Award.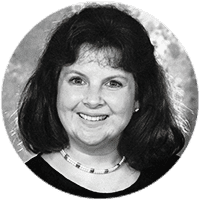 Karen Scott MEd, RHIA, CCS-P, CPC, FAHIMA
Karen is the sole proprietor of Karen Scott Seminars and Consulting. She has been an educator for many years including teaching in the HIM Programs at the University of Tennessee Health Science Center and Arkansas Tech University. She has worked as an HIM director in an acute care hospital setting, training director for a national transcription company, and reimbursement specialist for a regional physician's group. She is past-president of both the Tennessee and Arkansas Health Information Management Associations, past-chair of the AHIMA Council on Certification and an elected Commissioner for the Commission for Accreditation of Health Informatics and Information Management (CAHIIM).
Karen is an AHIMA Approved ICD-10 Trainer. She has won several awards including the Tennessee Innovator Award and Distinguished Member Award. In recognition of her significant and sustained contributions to the HIM profession, she has been awarded the designation of Fellow of the American Health Information Management Association.
Karen teaches seminars throughout the country and has written several chapters in HIM and Coding textbooks. Her latest AHIMA published textbooks include "Coding and Reimbursement for Hospital Inpatient Services" and "Medical Coding For Non-Coders: Understanding Coding and Reimbursement in Today's Healthcare Industry."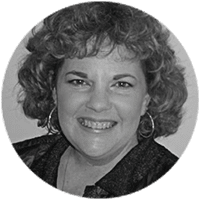 Dennis Kurlinski, Dolbey Program Manager
Dennis leads Dolbey's Project Management Team, which handles overseeing new Fusion CAC and Fusion CQM systems. He is directly responsible for implementing our largest enterprise systems.
Dennis has been with Dolbey for over 14 years. His enthusiasm for technology and customer service has given him the range needed for the various positions he has held in the Client Services department. His dedication to making clients successful is reinforced by having held every position on our implementation team; from Help Desk Analyst, Trainer, Integration Analyst and Project Manager.
Much like Hannibal from the A-Team, he "loves it when a plan comes together." Which is something Dennis does well with pride.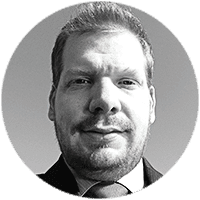 Jon Elion MD, FACC
Dr. Jonathan Elion is a graduate of Brown University (undergraduate and medical school), trained in Internal Medicine at the University of Wisconsin, and in Cardiology at Duke University. He is currently an Associate Professor of Medicine at Brown University, and still practices Cardiology part-time at The Miriam Hospital in Providence. He has served on several hospital Finance Committees and Boards.
In 1994, Dr. Elion founded Heartlab, Inc., the world's leading designer and supplier of digital image and information networks for cardiology. He has chaired the Cardiology Working Group for the DICOM standard, and wrote and coordinated the landmark multi-vendor demonstration of the DICOM standard in Cardiology. He has chaired as the Technical and Clinical Planning Committees of "Integrating the Healthcare Enterprise".
Dr. Elion is the founder and CEO of ChartWise Medical Systems, whose premiere product, ChartWise v2.0 is a comprehensive system to support Clinical Documentation Improvement.
With over 40 years of experience in computing and more than 25 years of experience in medical computing and information standards, Dr. Elion has committed his career to innovations in high value services and healthcare delivery to maximize efficiency and cost effectiveness.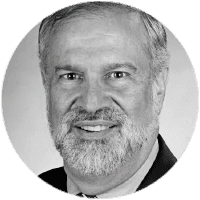 Rhonda Crabtree, CPHIMS Organizational Efficiency Officer, Covenant Health, Knoxville, TN
Rhonda has been in healthcare IT for over 30 years. She holds a Bachelors in Business Administration and a Masters in Applied Organizational Management. She is a regular speaker at State and National AHIMA and HIMSS Conferences and also lead the team that won the Innovation Award in Covenant's 2015 Performance Excellence Awards for their Central Coding & CDI/CAC Implementation project.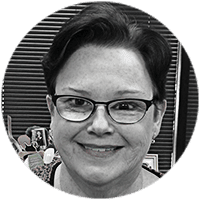 Jonathan LaFleur BSN, RN, CCS
Jon LaFleur joined the auditing team at HRS with over 16 years of healthcare experience, both at the bedside and in HIM. He is a registered nurse in the state of Michigan and prior to joining HRS worked in two emergency departments and as a charge nurse in the medical ICU at a level 1 teaching hospital. In the HIM realm he worked several years for an emergency medicine billing and management firm and more recently was on the leadership team as an analyst for the clinical documentation improvement program at the same hospital where he did bedside nursing. During the preparation for the ICD-10 transition, Jon performed audits for a national hospital network and then provided more focused auditing for a major university hospital.
Jon has bachelor degrees from Calvin College and Grand Valley State University and is expecting to complete his Master's degree in nursing informatics from Ferris State University in the next 24 months. Jon has his CCS, is a member of AHIMA, and presented at the 2015 Michigan AHIMA annual meeting.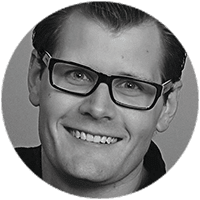 Kim Carr RHIT, CCS, CDIP, CCDS, AHIMA-Approved ICD-10-CM/PCS Trainer
Kim brings 30+ years of health information management experience to HRS. With a focus on clinical documentation improvement, she is elevating coding and reimbursement accuracy for our clients across the country.
Prior to joining HRS, Kim worked as a consultant implementing clinical documentation improvement programs in environments as varied as level-one trauma centers, small community hospitals and all levels in between. This gives her the understanding that there is no on-size-fits-all clinical documentation solution.
Before joining the consultant arena, Kim served as Manager of Clinical Documentation Improvement in an academic level-one trauma center. She was responsible for education and training for physicians and clinical documentation specialists. Over the past 30+ years, Kim has held several HIM positions; including HIM Coding Educator, Quality Assurance/Utilization Management Coordinator, DRG Coding Coordinator and Coding Manager.
Kim holds a degree in Health Information Management and is a member of AHIMA, THIMA and ACDIS.