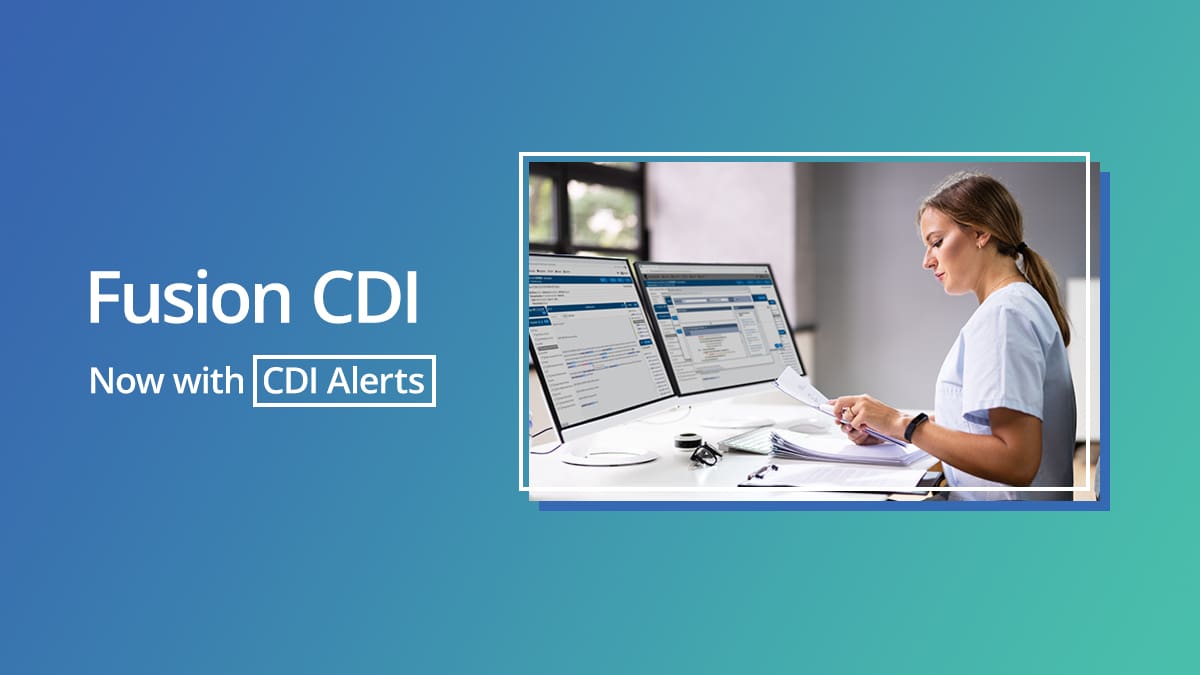 CHICAGO, IL – Dolbey is unveiling their newest innovation, CDI Alerts, at the 2023 ACDIS National Conference at the Hyatt Regency, Chicago, May 8-11. CDI Alerts is an add-on feature for the already robust Fusion CDI software, used by hospitals' clinical documentation improvement staff (CDIS) to assist in capturing the most accurate documentation possible. Accurate documentation in a patient chart leads to better healthcare and proper reimbursement for the hospital.
Dolbey's new CDI Alerts assist the CDIS in prioritizing patient charts for review and pointing them to the evidence markers in each document and area of the patient chart that will yield the most potential for review. Dolbey's new CDI Alerts use proprietary technology to pinpoint possible missed opportunities by identifying clinical findings without a diagnosis, diagnoses without clinical support, diagnosis lacking specificity and conflicting diagnoses. Each of these can lead to claim denials or missed opportunities to capture the appropriate revenue for the care given.
"We analyzed the origins and results of thousands of real-world queries to determine the most successful interactions that led to a more in-depth examination of the patient chart," states Michael Eminger, RN, CRNA and Clinical Lead at Dolbey. "Our new CDI Alerts are unmatched in the industry and present a significant improvement in the tools available to clinical documentation improvement programs."
Dolbey's CDI Alerts are an extension of the AI-powered, medical coding engine that is embedded in Dolbey's computer-assisted coding platform, Fusion CAC, which has been rated Best in KLAS for seven consecutive years. Together, Fusion CAC and Fusion CDI with CDI Alerts brings an unparalleled level of productivity and precision to the business of CDI.
About Dolbey
Dolbey's award-winning healthcare suite of solutions improve productivity while delivering better documentation which improves patient care. Since 1914, Dolbey has consistently evolved its products incorporating the latest technologies available to meet the demands of the healthcare community. Today, our suite of products includes CAC, CDI, speech recognition, dictation and transcription.
For further information, please contact:
Traci Miller, Marketing Director
800-878-7828 x119/ tmiller@dolbey.com
www.dolbey.com