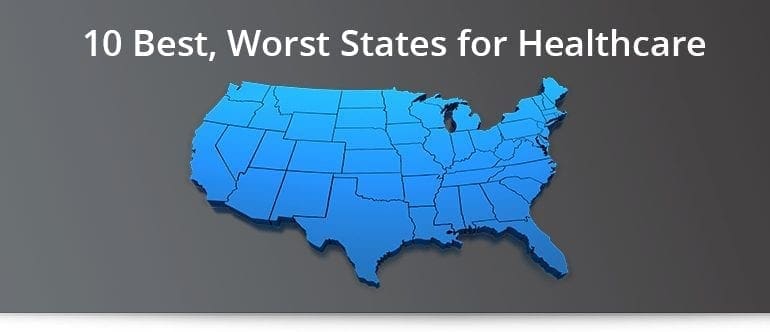 By Ayla Ellison for Becker's Hospital Review
Vermont is the best state for healthcare, according to an analysis by WalletHub.
To identify the best and worst states for healthcare, WalletHub analysts compared the 50 states and the District of Columbia on 40 key metrics of healthcare cost, accessibility and outcomes. The metrics range from physicians per capita to average monthly insurance premiums. Each measure was graded on a 100-point scale, with 100 representing the best healthcare at the most reasonable cost.
Here are the 10 best states for healthcare based on the analysis:
1. Vermont
2. Massachusetts
3. New Hampshire
4. Minnesota
5. Hawaii
6. Rhode Island
7. Colorado
8. District of Columbia
9. Iowa
10. Maryland
Here are the 10 worst states for healthcare based on the analysis:
1. Louisiana
2. Mississippi
3. Alaska
4. Arkansas
5. North Carolina
6. Alabama
7. Oklahoma
8. South Carolina
9. Georgia
10. Florida
Access additional information on the metrics used for the analysis here.