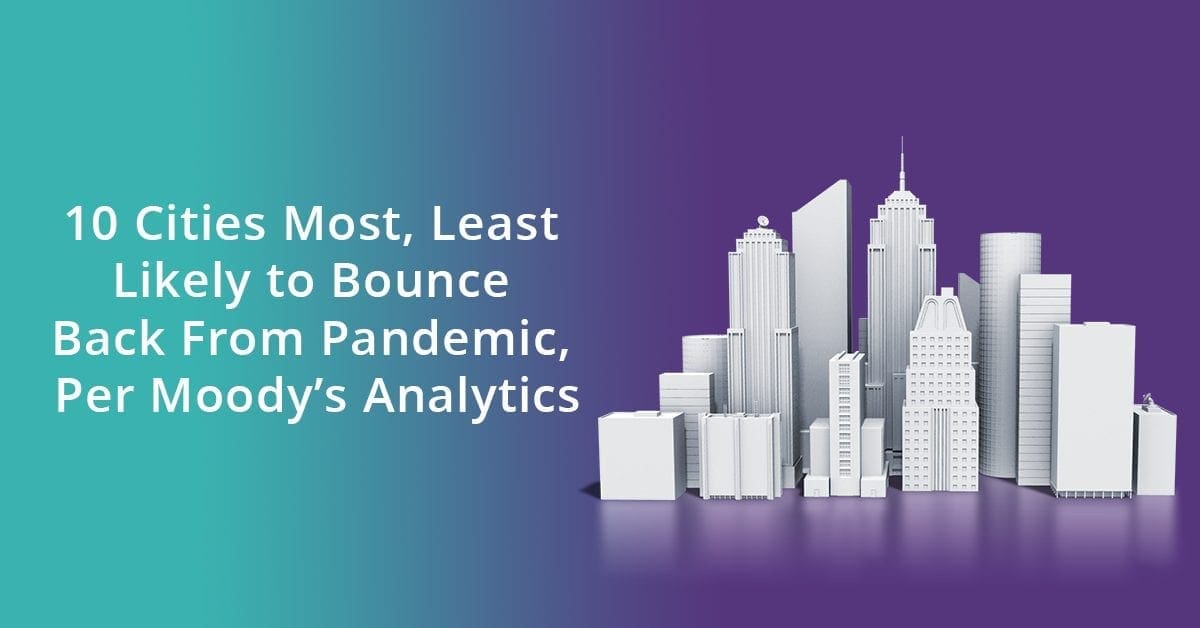 Anuja Vaidya for Becker's Hospital Review
Boise, Idaho, and Denver are among the U.S. cities with the best potential for recovery from the effects of the COVID-19 pandemic, while Detroit and Los Angeles are among the cities that will struggle the most to recover, a new analysis shows, according to Forbes.
The analysis, from Moody's Analytics, considered several measures, including population density, educational attainment and regional exposure to COVID-19. For more information on the data, click here.
Note: Cities are listed alphabetically in both lists.
The 10 cities best-positioned to recover:
Boise, ID
Denver, CO
Durham, NC
Madison, WI
Provo, UT
Raleigh, NC
Salt Lake City, UT
San Jose, CA
Tucson, AZ
Washington, DC
The 10 cities worst-positioned to recover:
Detroit, MI
Honolulu, HI
Los Angeles, CA
McAllen, TX
Miami, FL
New Haven, CN
New York City, NY
Philadelphia, PA
Stockton, CA
Tampa, FL