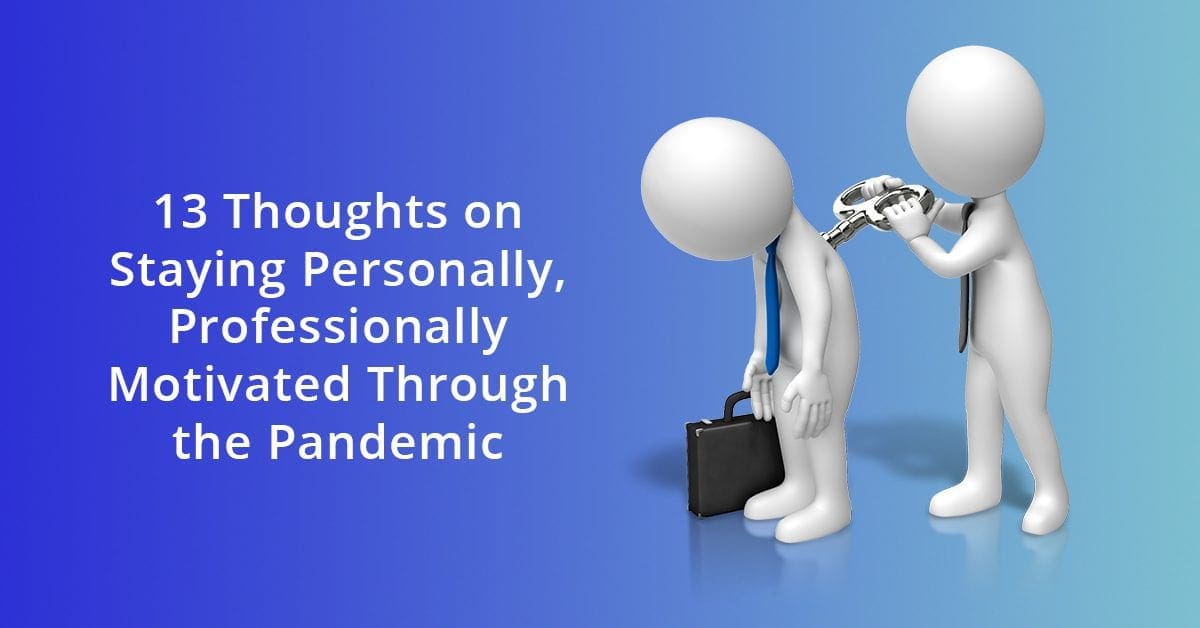 Scott Becker for Becker's Hospital Review
During a recent webinar, five panelists shared their strategies for staying motivated during the pandemic.
The panelist were Samiksha Gupta, incoming management consultant for KPMG; Lourdes Paredes, managing director and wealth management chief anti-money laundering officer, Americas, for UBS; Justin Breen, founder and CEO of BrEpic Communications; Will Conaway, digital and IT leader; and Amy Hall, vice president of leasing for Physicians Realty Trust.
Here are 13 of their insights from the webinar:
Find reasons to be grateful.
Try to embrace an abundance mentality.
Look for opportunities.
Slow down, reset, reconnect.
Embrace structure.
Journal.
Meditate.
Know your motivation style and embrace it:

Task-driven
Social connecting
Need for external rewards. Don't knock it; understand and embrace it.

Look at your day in 15-minute increments.
Make one decision at a time.
Show compassion and concern for others.
Limit your fear.
See the good where you can. Embrace the silver linings.