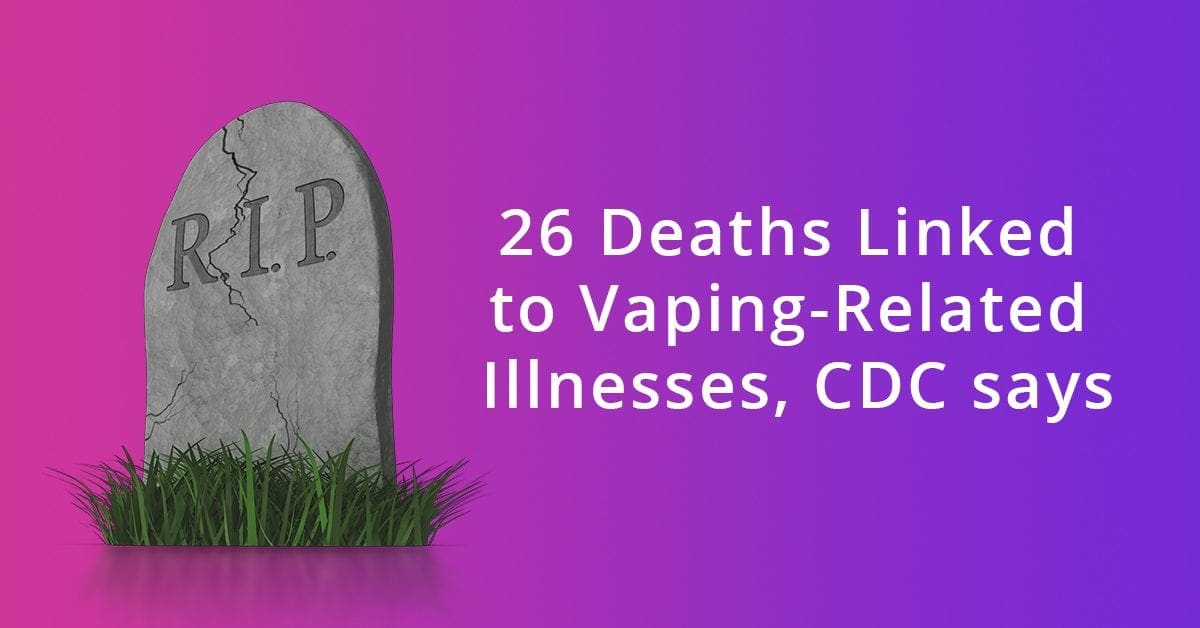 By Mackenzie Bean for Becker's Hospital Review
The CDC reported 219 new cases of vaping-related illnesses this week, bringing the national case count to 1,299 as of Oct. 8.
Five updates:
Vaping-related illnesses have occurred in every state but Alaska.
Twenty-six people have died from the illnesses in 21 states, up from 18 deaths a week prior.
The CDC has obtained complete demographic data on 1,043 patients. Of these, 70 percent are male, and 80 percent are under age 35.
Sickened individuals range from age 13 to 75. The median age of patients is 24.
The source of the illnesses is still unknown, although health officials said they believe THC products may play a role.