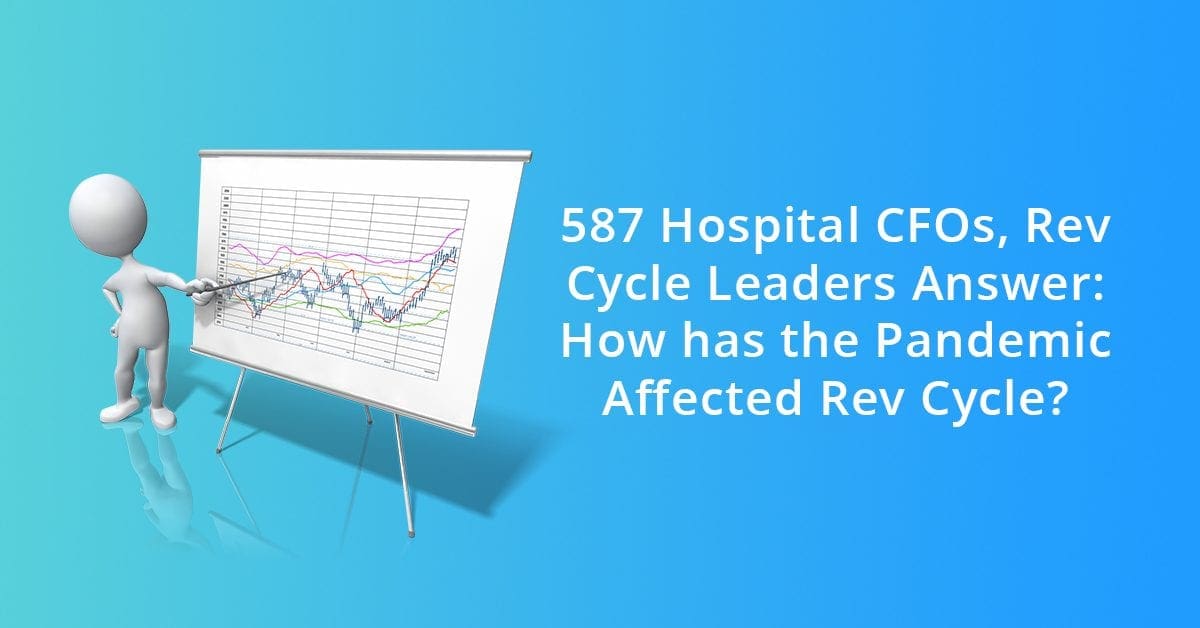 By Morgan Haefner for Becker's Hospital Review
Because of the COVID-19 pandemic, many hospital CFOs and revenue cycle leaders are dealing with erratic and unpredictable claim volumes, confusion over complex billing requirements and staffing issues, according to a new survey.
The HFMA-commissioned survey was released by revenue cycle management company Alpha Health. The survey included answers from 587 hospital and health system CFOs and revenue cycle leaders.
Here's how the respondents answered the question: Which of the following affects has the COVID-19 pandemic had on your revenue cycle operations?
Work/claim volumes have been erratic and unpredictable: 50.5 percent
An increase in workloads due to confusion over codes and requirements for COVID-19-related claims: 37 percent
Overstaffed due to decreases in claim volumes: 35.8 percent
Decreases in staff productivity due to rapid and unplanned move to remote work: 34.7 percent
Decreases in staff productivity due to layoffs, furloughs and other staff reductions: 32 percent
Understaffed due to an increase in claim volumes: 4.2 percent
Decreases in staff productivity due to several members of the team being sick with COVID-19: 2.9 percent