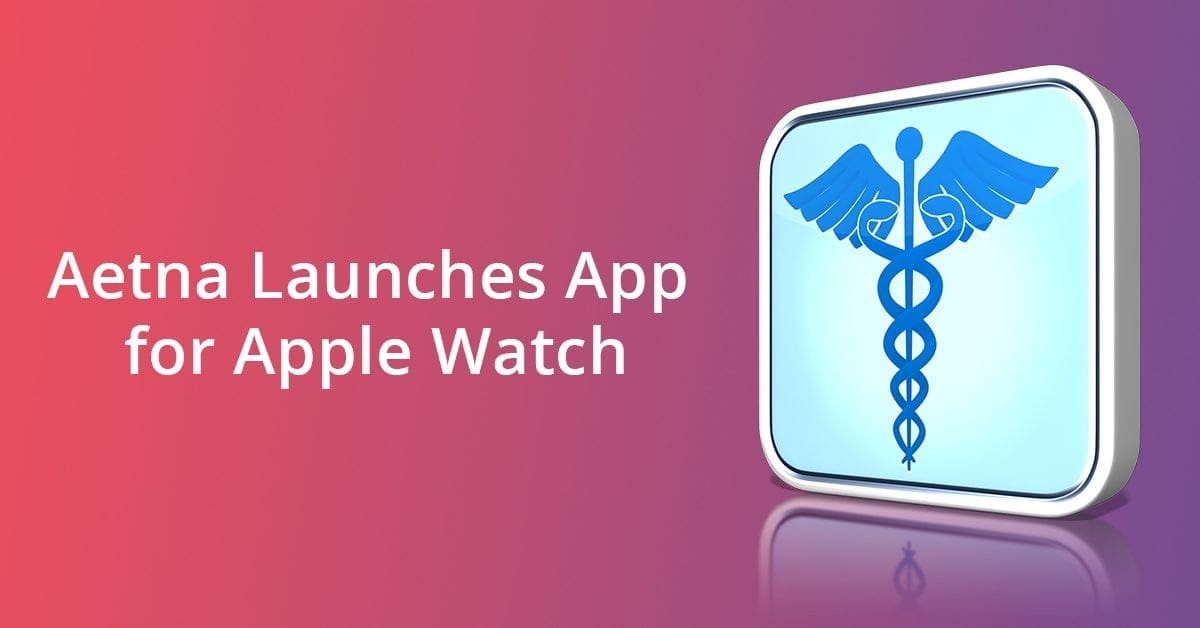 By Rebecca Pifer for Healthcare Dive
Dive Brief:
Aetna's app for the Apple Watch is now live, with about 250,000 and 300,000 downloads available during the initial rollout. Employers can choose to buy the app as a plan benefit or Aetna members can join directly by downloading the app and logging in with their Aetna ID at no additional cost.
First announced in January of this year, the Aetna-Apple collaboration combines wearable and claims data to allow users to set activity goals and milestones while earning rewards for healthy behavior. For example, the app will tell customers who opt-in to refill prescriptions when they're running out, get their annual wellness checkup, remind them to get vaccinated and inform them of lower-cost options for scheduled lab tests and imaging.
Aetna, which was acquired by pharmacy behemoth CVS Health in November, is looking to integrate members' health history into the app, called Attain. CVS had no role in the app's development or its features, and plans to formally announce the availability of the app next week.
Dive Insight:
Most major insurers — including United Healthcare, Humana, Oscar and Blue Cross Blue Shield plans — offer their own mobile app options in an attempt to engage tech-savvy consumers and to lower costs, However, unlike Attain, most don't include a wearable feature.
Aetna, the country's third-largest health insurer by revenue and membership in 2018, already has some market competition for Attain.
UnitedHealth has offered a mobile wellness platform called Rally since 2014 that also seeks to reward members for healthier lifestyle choices. Rally, available via website and mobile app, provides information and tech-enabled services under UnitedHealth's umbrella and also personalizes itself to a user's individual healthcare needs by using the member's clinical and claims data.
Aetna is hopping on board the app bandwagon with Attain's release, betting that wearables can improve members' health outcomes despite a lack of clear evidence. Wearables like Apple Watch and Fitbit have exploded in popularity although studies have yet to find that fitness trackers improve users' health.
Attain itself has been in the works for three years, Ben Wanamaker, Aetna's head of consumer technology and services, told Healthcare Dive. In 2016, the insurer linked up with Apple for a pilot program subsidizing Apple Watches for some Aetna members. Consumers' positive response to that program made Aetna want to develop the partnership further.
Aetna's consumer technology team built in a range of rewards to incentivize users. The primary mechanism is a point system. If a consumer meets wellness goals, the consumer receives points. A minimum of 5,000 points can be exchanged for a gift card from retailers ranging from iTunes to Nike to Best Buy.
Another optional rewards system is a 24-month payment plan for Apple Watch, though the program is only available to select Aetna members. If a consumer meets wellness goals, Aetna will pay the cost of the watch each month. Otherwise, the user will pay out of pocket for the month.
"I would love Attain to grow into a role for a user where it's trusted as a check engine light for your health," Wanamaker said.
After members sign up for Attain, they have the option to share their data with Apple, a feature Aetna representatives maintain will help the two companies troubleshoot the application and benefit the consumer by allowing for more personalization.
Yet consumer privacy advocates are concerned with the recent push toward third parties like Apple possessing people's health data, and the potential problems that could arise from payers and tech companies sharing users' personal health information.
Health data is uniquely sensitive and, in an era of heightened privacy concerns and a rash of high-profile cybersecurity breaches, increased data sharing needs to be carefully implemented. Data collected from wearables is also far from reliable and hard for physicians to interpret.
Additionally, some worry Aetna keeping tabs on a patient's day-to-day health may lead to pricing or underwriting changes if a patient's wearables results indicate their health is declining.
But Aetna representatives said how Attain is used and what data it uses is always up to the consumer. "Consent is transparent and in everyday language so people can understand it," Wanamaker said. "We're asking consent even when we're not required to" by HIPAA.
And the data won't be used in any way to inform Aetna's insurance determinations, Wanamaker said.
"The data used in Attain, including claims data, will never be used to for pricing, underwriting or coverage decisions. And from a technical and operational perspective, is entirely separate from the rest of Aetna's operations," he said.