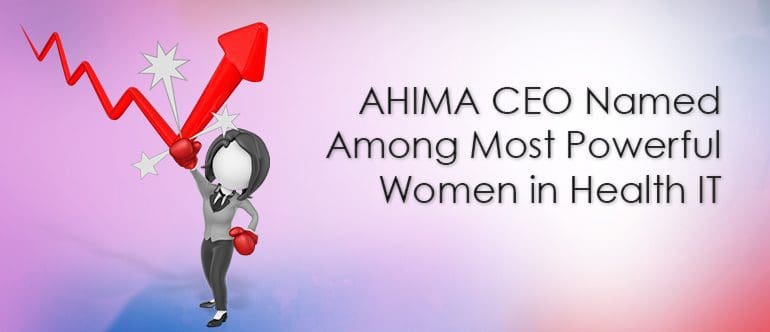 Article by Mary Butler. This article was originally published on the Journal of AHIMA website on April 11, 2017 and is republished here with permission.
For the second year in a row, AHIMA CEO Lynne Thomas Gordon, MBA, RHIA, FACHE, CAE, FAHIMA, has been named one of Health Data Management's Most Powerful Women in Healthcare IT.
The second annual award divides the group of 75 honorees into three groups: healthcare IT executives working at healthcare provider organizations; healthcare IT thought leaders; and healthcare IT vendors. Gordon was named in the thought leadership category.
As the publication behind the award notes, "The financial importance of gender diversity in the executive ranks and on corporate boards is becoming more apparent in the public consciousness every year, but the percentage of women who hold leadership positions in healthcare IT remains stubbornly low."
Honorees were chosen by Health Data Management's editorial staff after soliciting nominations from readers. They will be celebrated at a day-long event in Boston, MA on May 17.
Gordon has worked in health IT for 30 years, in roles including: assistant vice president, Hospital operations, Rush University Medical Center and director of Rush University Medical Center Children's Hospital; administrator, Houston Medical Center; and COO, Children's Hospital of Michigan, among others.