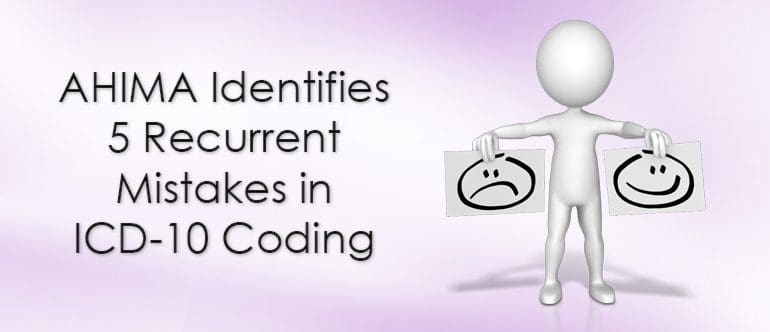 By Brooke Murphy for Becker's Hospital CFO
As coders grow and mature in their knowledge of and experience with ICD-10, it's critical hospital administrators recognize best practices and pinpoint coding deficiencies for continued improvement.
H.I.M. ON CALL chairman and CEO Manny Peña and CIOX Health coder Tammy Ree shared with the American Health Information Management Association the top five areas in which medical coders have excelled and the top five mistakes medical coders have made post ICD-10.
Five areas professional coders excel in:
Endocrine, nutritional and metabolic diseases (E00-E89)
Diseases of the genitourinary system (N00-N99)
Diseases of the circulatory system (100-199)
Mental, behavioral and neurodevelopmental disorders (F01-F99)
Diseases of the eye and adnexa (H00-H59)
Five areas causing coders the most difficulty:
External causes of morbidity (V00-Y99)
Symptoms, signs and abnormal clinical and laboratory findings (R00-R99)
Injury, poisoning and certain other consequences of external causes (S00-T88)
Congenital malformations, deformations and chromosomal abnormalities (Q00-Q99)
Diseases of the blood and blood-forming organs and certain disorders involving the immune mechanism (D50-D89)
Top five recurrent mistakes in coding:
Misunderstandings in the acute hospital setting related to specificity in documentation detail, such as the use of the seventh character for trauma and fracture codes.
Problems that occur when coders rely on procedure codes to determine diagnostic-related group codes.
Confusion around using respiratory failure as a principal diagnosis and around sepsis coding.
Mistakes around whether dye was used during procedures with guidance tools, such as fluoroscopy or ultrasound.
A lack of specificity related to devices, components and grafting materials during medical procedures.