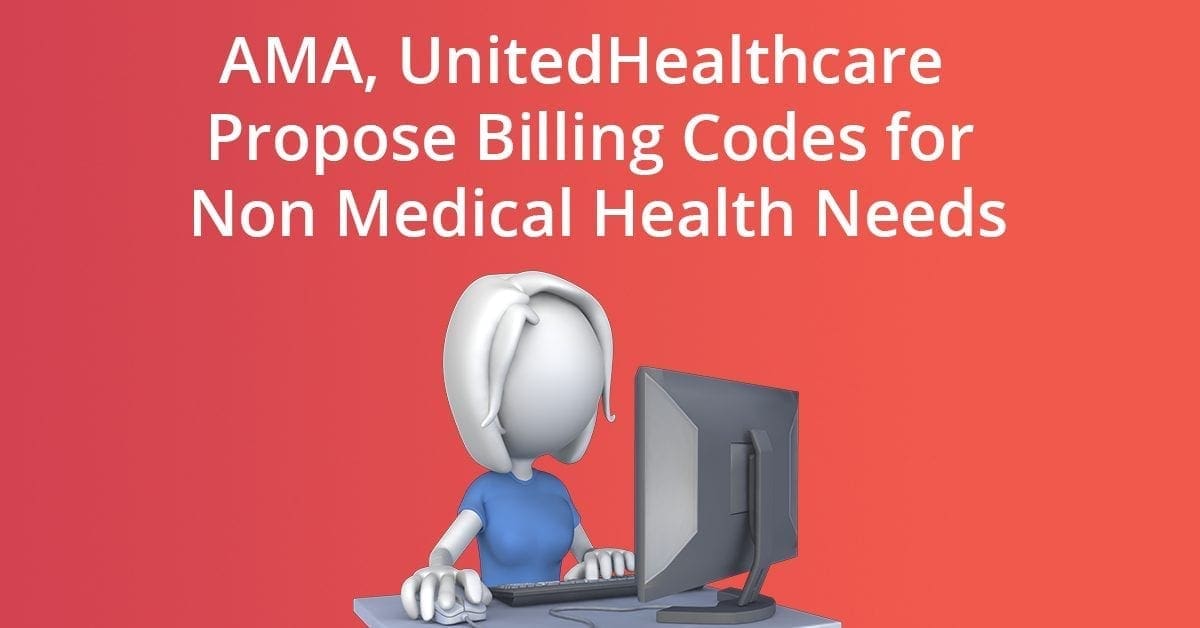 By Kelly Gooch for Becker's Hospital Review
The American Medical Association and UnitedHealthcare are supporting the development of 23 billing codes related to social determinants of health.
The healthcare system lacks a consistent, organized way to capture such non medical needs as food, housing and access to transportation, and incorporate them into individual care plans, executives of both organizations said. But through their collaboration, UnitedHealthcare has created — and the AMA has endorsed — ICD-10 codes related to these needs, according to Forbes.
"By combining traditional medical data with self-reported data, the codes trigger referrals to social and government services to address an individual's unique needs, connecting them directly to local and national resources in their communities," UnitedHealthcare and the AMA said.
One proposed ICD-10 code, for example, would help a dialysis patient who needs transportation, according to Forbes.
The proposal for ICD-10 codes for social determinants of health was reportedly submitted to the ICD-10 Coordination and Maintenance Committee, which includes members from the CDC and CMS. According to an AMA report, the codes, if approved by CMS, would apply to the fiscal year that begins Oct. 1, 2020.