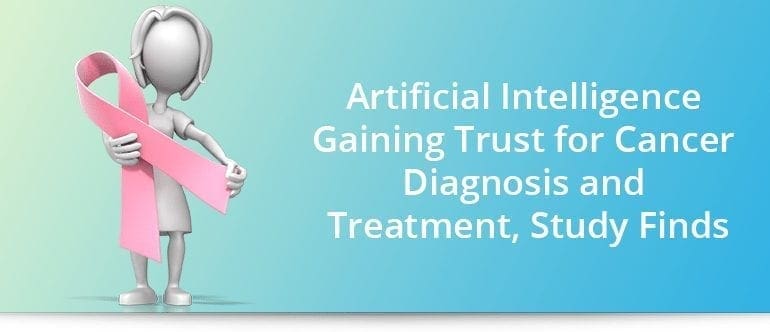 By Beth Jones Sanborn for Healthcare Finance
While a majority of patients say they would consider the technologies to diagnose cancer and recommend treatment, they still fear costs.
What Happened
A new survey from McKesson and Ipsos revealed widespread openness toward AI and genetic testing as a solution for cancer diagnosis, but concern about cost is pervasive and could actually steer patients away from any treatment at all.
Why it Matters
According to information from the World Health Organization cited by McKesson, it is predicted that nearly 10 million people will die of cancer this year and more than 18 million new cases will be diagnosed around the world. Of the 2,012 adults Ipsos surveyed, 62 percent expressed concern about whether they could afford cancer treatment and three quarters of respondents said a cancer diagnosis would have a "catastrophic impact" on their finances.
The Bigger Trend 
Survey results showed that 60 percent of Americans are open to genetic testing to assess their risk for developing cancer. Those who weren't sure said their uncertainty stemmed from not wanting to know their cancer risk or not having enough understanding about genetic testing.
It seems that Artificial Intelligence has gained traction with 44 percent of respondents saying they would trust AI to make a cancer diagnosis or treatment recommendation. This trust however seemed to depend somewhat on gender, as 36 percent of women compared to 52 percent of men were willing to trust AI.
Willingness to forgo treatment altogether seemed to split somewhat along generational lines, with more than 60 percent of Generation Zers, those ages 18-24, would skip treatment due to cost as would half of Millennials, those ages 25-37. Only 21 percent of those 65 and older said they would forego treatment due to cost.
Faith in healthcare coverage did not seem to extend to cancer treatment, as the survey showed most Americans knew their health insurance would not cover the full costs of cancer treatment, as 42 percent said they believed it would pay for "only a fraction of their treatment." Seven percent have no health insurance.
Their Take
"It's exciting to see that as genomic medicine is becoming more accessible and affordable, people are willing to embrace DNA testing to learn their potential genetic predispositions," said Michael Seiden, MD, president of The US Oncology Network. "Addressing the significant financial burden cancer care places on individuals and their families will require ongoing research and innovative strategies. We must continue our efforts to ensure broad access to therapies that improve patient outcomes, hopefully bringing us one step closer to the cure that most Americans believe is within reach."
Our Take
AI's viability as tool to improve patient outcomes is only slated to grow in the ears to come. A recent report by Signify Research said that hospitals were expected to spend $2 billion annually on AI for medical imaging by 2023. Consultancy IDC projected even bigger growth, saying that the worldwide spending on artificial intelligence and cognitive computing overall technologies would grow by 60 percent to $12.5 billion this year and would reach $46 billion by 2020.
It's also been heralded as a cost-cutting tool with potential to cut down on high administrative costs within the healthcare industry and according to a recent JAMA study, AI has the potential to positively impact population health as well since pop health tends to be ever-evolving and machine learning can spot trends and patterns that physicians might miss. Other areas ripe for AI include evidence-based learning and drug discovery.