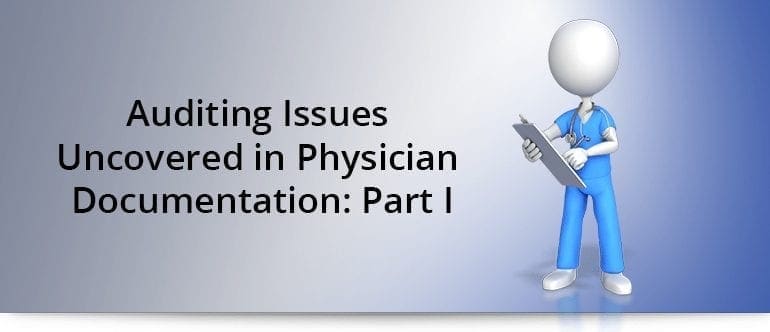 By Terry Fletcher BS, CPC, CCC, CEMC, CCS, CCS-P, CMC, CMCSC, CMCS, ACS-CA, SCP-CA for ICD10 Monitor
Physician documentation issues during an audit go beyond CDI.
EDITOR'S NOTE: This is the first in a four-part series that examines physician documentation issues as seen by an auditor.
One of the services I offer, aside from coding and billing education, is practice audits for evaluation and management (E&M) procedural services, and ICD-10-CM coding.
Lately, as auditing season is heating up, physician practices with documentation concerns contact me daily to review their clinical documentation improvement (CDI) policies so they are secure in their practices to avoid documentation issues that can lead to negative payor audits. This week, after already auditing more than 1,000 records, I wanted to have a discussion on what is important when it comes to why you could pass or fail an audit, and what I am seeing as a professional auditor, to assist you as you move forward in your administrative decisions and processes.
Before I assist clients or payers, I always request a mix of medical records for new and established patients and/or consults. Once I audit the records, they are used as educational tools for both negatives and positives for the physicians.
Article originally published on May 1, 2018 by ICD10 Monitor.