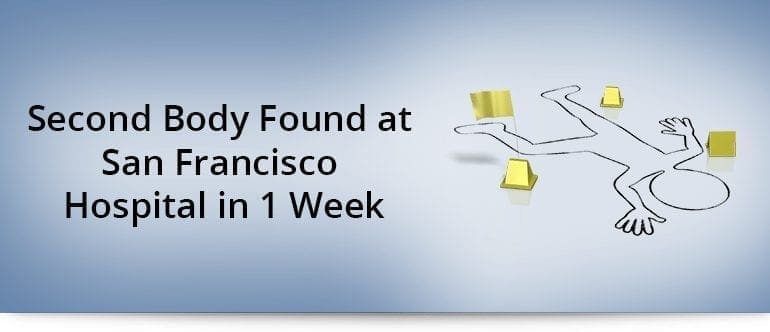 By Alia Paavola for Becker's Hospital Review
Police are investigating Zuckerberg San Francisco General Hospital after a second woman was found dead in a hallway June 4, according to an NBC Bay Area report.
The death comes one week after 75-year-old Ruby Anderson was found dead in the stairwell of a locked power plant building on hospital grounds.
The latest case occurred early morning June 4, when a woman in her early 40s, who was being held on a 72-hour psychiatric evaluation hold, was found dead in a hallway at San Francisco General Hospital.
"Apparently she wasn't being monitored closely enough," an unnamed source involved in the investigation told NBC Bay Area. "There had been a report she may have gone to the bathroom. We don't know how long it had been before anyone had checked on her."
The woman, whose identity has not been disclosed, was reportedly being treated on a bed in the hallway after San Francisco police took her to the facility at 12:30 p.m. June 3. It is unclear if anyone checked on the woman between 2 a.m. and 6 a.m. June 4.
Homicide investigators at the San Francisco Police Department are working with the city's medical examiner's office to identify the woman's cause of death.
"Privacy laws prevent us from confirming any information about patients in psychiatric care. We always cooperate with police investigations," a spokesperson for the San Francisco Department of Health, which operates the public hospital, told NBC Bay Area.