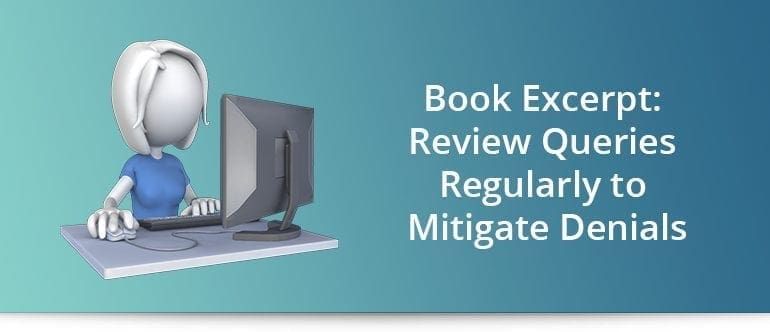 By by Trey La Charité, MD, FACP, SFHM, CCDS for ACDIS CDI Blog
People are human. This goes for clinicians, coders, and for CDI personnel. Mistakes happen. If left unchecked, however, mistakes become habits. Effective CDI programs understand this and take appropriate steps to ensure occasional mistakes don't become recurring bad habits. Since the structure and format of queries presents the greatest risk for compliance and financial liability, that's where program leaders should focus internal review efforts.
Such query structure problems may include the lack of:
Appropriate syntax and grammar to make the query easily digestible
Appropriate tone to ensure the query is not pejorative or condescending
Sufficient or obvious additional clinical criteria to support the need for the query
Treatments provided to support the query
Sufficient clinical context for a particular query, for example, querying for "sepsis present on admission" in a tachycardic and tachypnic patient due to chronic obstructive pulmonary disease exacerbation as opposed to an infection
Appropriate multiple-choice options to adhere to ACDIS/AHIMA recommendations
Options for "undetermined" and "other" with space provided for the practitioner to add additional information or another diagnosis on multiple-choice queries.
Options for answers with no effect on MS-DRG assignment, for example, all answer options are MCCs
Appropriate use of "yes/no" formatted questions for situations beyond present-on-admission indicator status or direct cause-and-effect relationships, for example, asking if the patient has sepsis using the yes/no format could be considered leading, as it doesn't provide enough options for the provider
Omission of potential MS-DRG, financial, length-of-stay, or specific SOI/ROM ramifications on the query form
Periodically sample a small volume of queries constructed by every coder and every CDI specialist to ensure review of both concurrent and post-discharge queries. When administrators discover errors—be they potentially leading or simply mistakes of omission—address them with the staff members as needed in an educational manner to eliminate the error in the future. CDI programs can also implement team auditing and query review practices. Depending on the size of the facility and the CDI/coding staff, such team reviews may occur monthly or quarterly.
Regardless of experience level, mistakes occur. Administrators need to ensure those mistakes do not slip into a daily routine that results in a pattern of increased liability.