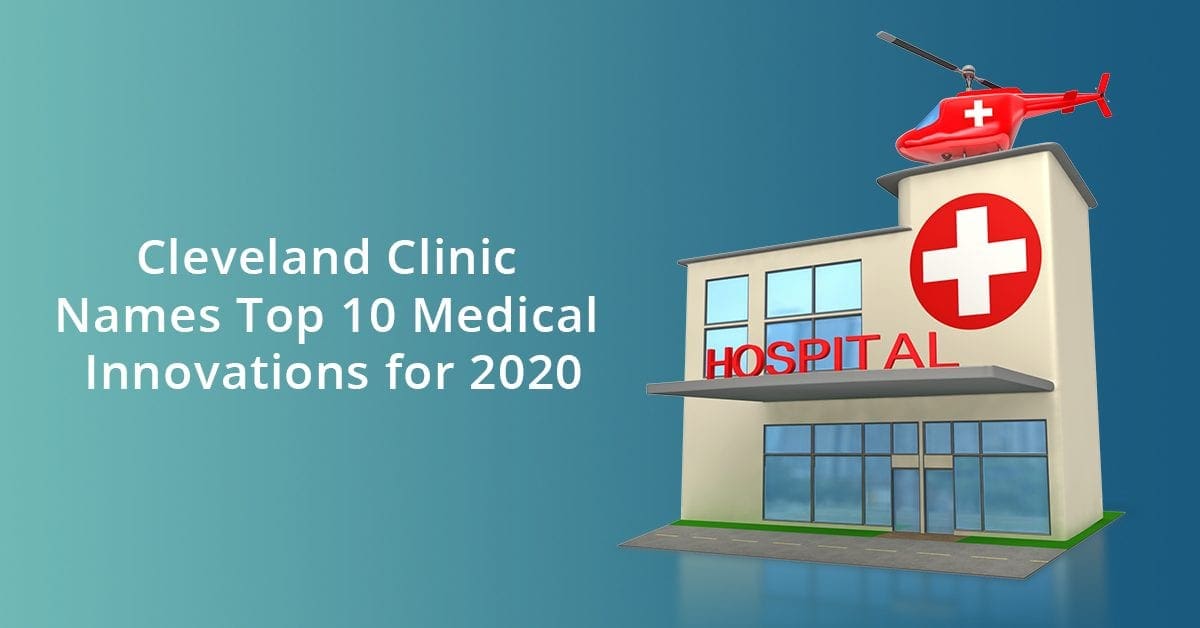 By Jackie Drees for Becker's Hospital Review
Cleveland Clinic released its Top 10 Medical Innovations list for 2020 during an Oct. 23 presentation to round out the health system's 17th annual Medical Innovation Summit.
Michael Roizen, MD, emeritus chief wellness officer at Cleveland Clinic, led a team of physicians and scientists at the health system to compile the list.
Here are the top 10 innovations for 2020, listed in order of anticipated importance:
Dual-acting osteoporosis drug.
Expanded use of minimally invasive mitral valve surgery.
First-ever medication for treatment of transthyretin amyloid cardiomyopathy.
Development of new oral immunotherapy medication to reduce effect of peanut allergies.
Closed-loop spinal cord stimulation to treat chronic pain.
Biologics in orthopedic repair.
Antibiotic-embedded envelopes for cardiac implantable device infection prevention.
Bempedoic acid to lower cholesterol in statin intolerant patients.
Poly-ADP ribose polymerase inhibitors for maintenance therapy in ovarian cancer.
SGLT2 inhibitors, or drugs used to treat type 2 diabetes, applied as a new treatment option for heart failure with preserved ejection fraction, also known as diastolic heart failure.
"Healthcare is ever changing and we anticipate that these innovations will significantly transform the medical field and improve care for patients at Cleveland Clinic and throughout the world," said Dr. Roizen, according to the news release.