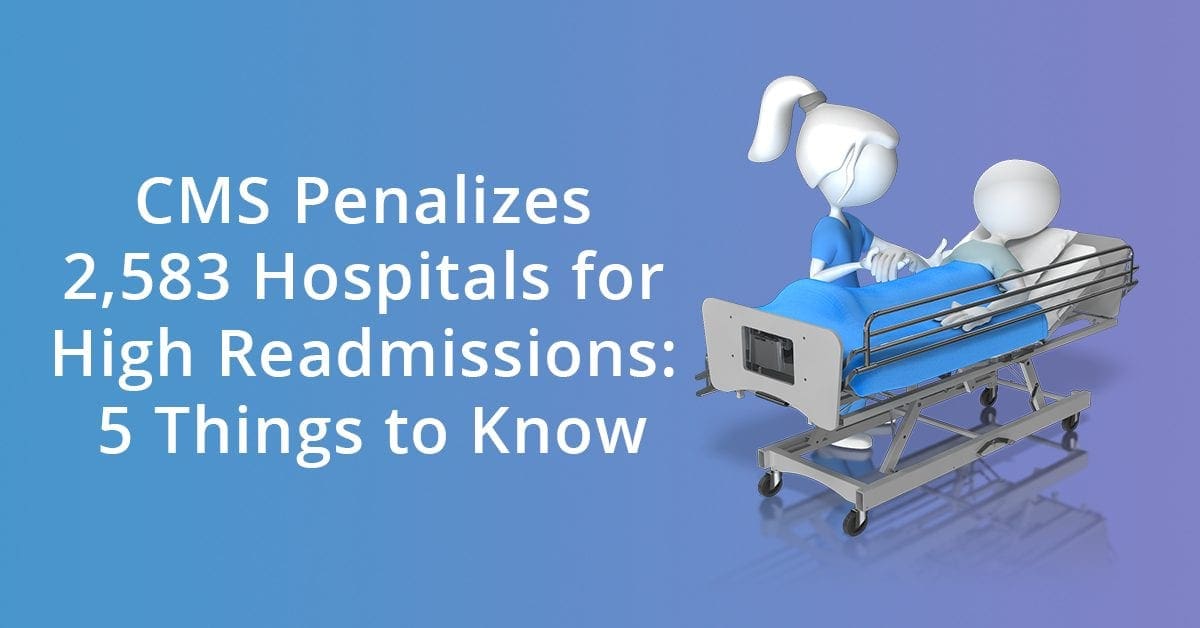 By Ayla Ellison for Becker's Hospital Review
In fiscal year 2020, CMS will penalize 2,583 hospitals for having too many Medicare patients readmitted within 30 days, according to federal data released Sept. 30 cited in a Kaiser Health News report.
This is the eighth year of the Hospital Readmissions Reduction Program. To determine penalties for fiscal 2020, CMS examined hospitals' 30-day readmission rates for patients who had originally been treated for the following conditions: heart failure, heart attack, pneumonia, chronic lung disease, hip and knee replacement or coronary artery bypass graft surgery. Scheduled readmissions were not counted.
CMS used patient data from July 2015 through June 2018 to determine the penalties. The agency compared each hospital's reported readmission rate to national averages for each of the conditions to determine the penalties.
Here are five takeaways from the Kaiser Health News analysis:
Eighty-three percent of the 3,129 hospitals evaluated received a penalty.
CMS will cut payments to the penalized hospitals by as much as 3 percent for each Medicare case during fiscal 2020, which runs Oct. 1 through September 2020.
Fifty-six hospitals were hit with the maximum penalty. The average penalty will be a 0.71 percent payment cut for each Medicare patient.
Though 64 hospitals received the same penalty as the year prior, 1,177 hospitals received a higher penalty and 1,148 hospitals received a lower penalty.
In fiscal 2020, CMS will withhold an estimated $563 million in Medicare payments to hospitals under the Hospital Readmissions Reduction Program.
Access the full Kaiser Health News article here.