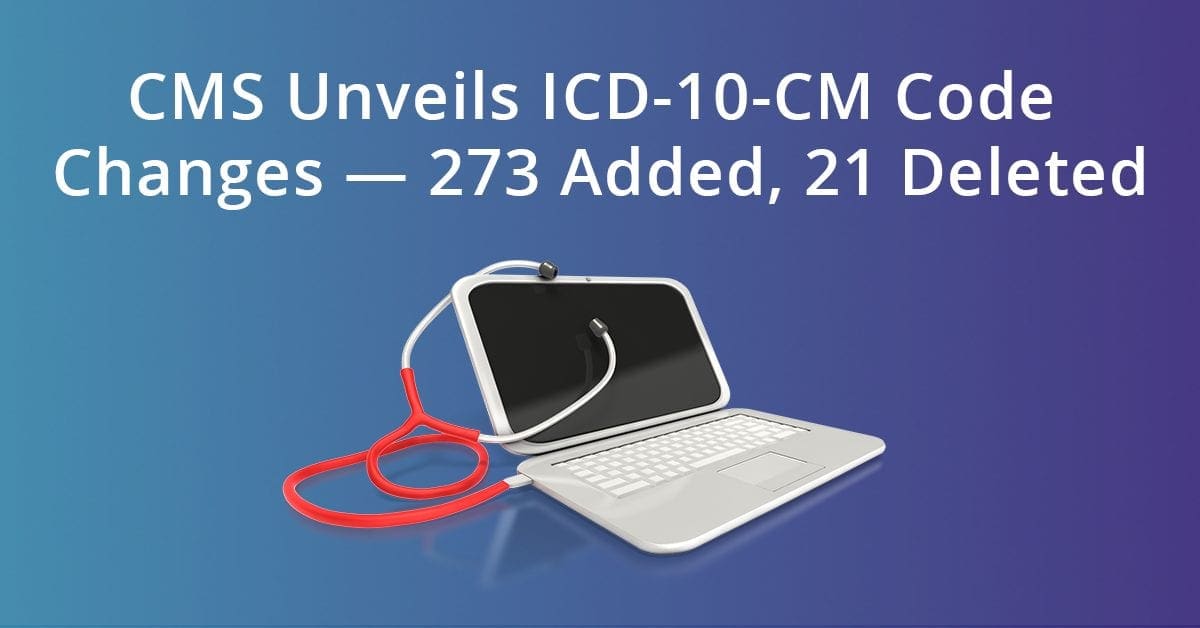 By Angie Stewart for Becker's Hospital Review
CMS posted changes to the ICD-10-CM codes for fiscal year 2020.
Five key points:
There were 71,932 ICD-10-CM codes for fiscal year 2019. The update includes 72,184 codes.
CMS added 273 codes, deleted 21 codes and made 30 revisions to codes pertaining to various treatments.
Additions included codes related to orbital wall fractures, eye examinations and neurostimulators.
Revisions included changes to the codes for mid-cervical disc disorder and body mass index.
The CDC and National Center for Health Statistics developed ICD-10-CM codes for outpatient medical coding and reporting in the U.S.
Click here to download and view the updates.