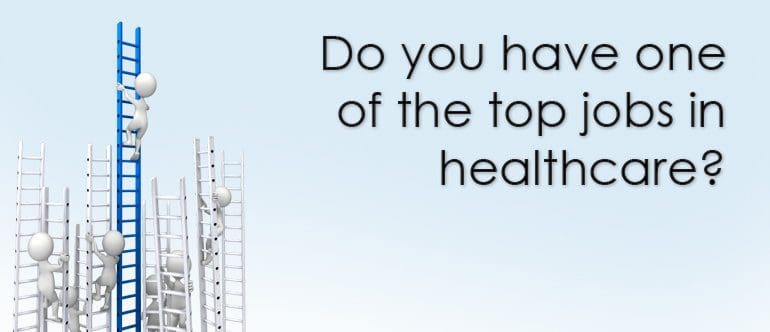 What are the best jobs in healthcare? If you didn't pick audiology or biomedical engineering, then you might want to check out a recent ranking compiled by CareerCast, which lists the top 200 jobs in the U.S. The rankings take into account work environment, income potential, unemployment rates and the level of work-related stress that can come with the job, and are largely based on data from the
U.S. Bureau of Labor Statistics
.Audiologists were ranked as having the No. 2 job, losing to those insurance-company number crunchers, actuaries, for the top spot. Healthcare professions claimed four of the top 10 jobs, with biomedical engineers (No. 5), dental hygienists (No. 7) and occupational therapists (No. 9) all at the top of the list.Speech pathologists (No. 11), dietitians (No. 12), optometrists (No. 16), physical therapists (No. 17) and medical records technicians (No. 19) also made it within the top 20 jobs on the list.
Physicians didn't fare so well. General-practice physicians (No. 83) and surgeons (No. 98) might wince to find their jobs ranked much lower than chiropractors (No. 26), influenced in part by stress and difficult work environments.
Home health aides, registered or licensed practical nurses and physician assistants also ranked near the halfway mark on the list, boosted by their growth potential but brought down by work conditions. No healthcare professions ranked among the bottom 20 jobs on the list.
The distinction of worst job on the list went to newspaper reporters, who ranked just below lumberjacks.