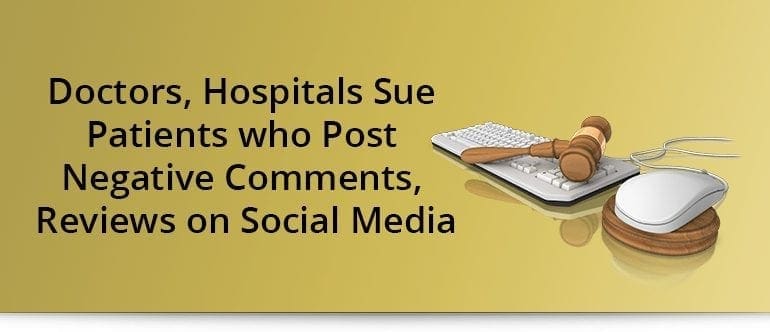 Jayne O'Donnell and Ken Alltucker for CNBC
Retired Air Force Colonel David Antoon agreed to pay $100 to settle what were once felony charges for emailing his former Cleveland Clinic surgeon articles the doctor found threatening and posting a list on Yelp of all the surgeries the urologist had scheduled at the same time as the one that left Antoon incontinent and impotent a decade ago.
He faced up to a year in prison.
Antoon's 10-year crusade against the Cleveland Clinic and his urologist is unusual for its length and intensity, as is the extent to which Cleveland Clinic urologist Jihad Kaouk was able to convince police and prosecutors to advocate on his behalf.
Antoon's plea deal last week comes as others in the medical community aggressively combat negative social media posts, casting a pall over one of the few ways prospective patients can get unvarnished opinions of doctors.
Among recent cases:
• Cleveland physician Bahman Guyuron is suing a former patient for defamation for posting negative reviews on Yelp and other sites about her nose job. Guyuron's attorney Steve Friedman notes that while the First Amendment protects patients' rights to post their opinions, "our position is she did far beyond that (and) deliberately made false factual statements." A settlement mediation is slated for early August and a trial is set for late August if no agreement is reached.
• Jazz singer Sherry Petta used her own website and doctor-rating sites to criticize a Scottsdale, Ariz., medical practice over her nasal tip surgery, laser treatment and other procedures. Her doctors, Albert Carlotti and Michelle Cabret-Carlotti, successfully sued for defamation. They won a $12 million jury award that was later vacated on appeal. Petta claimed the court judgment forced her to sell a house and file bankruptcy. The parties would not discuss the case and jointly asked for it to be dismissed in 2016, but declined to explain why.
• A Michigan hospital sued an elderly patient's two daughters and a granddaughter recently over a Facebook post and for picketing in front of the hospital they said mistreated the late Eleanor Pound. The operator of Kalkaska Memorial Health Center sued Aliza Morse, Carol Pound and Diane Pound for defamation, tortious interference and invasion of privacy.
Petta's attorney, Ryan Lorenz, says consumers need to know there can be consequences if they post factually incorrect information. Lorenz, who has represented both consumers and businesses on cases involving online comments, added that consumers are allowed to offer opinions that do not address factual points.
"Make sure what you are saying is true – it has to be truthful," he says.
"It would be great if the regulators of hospitals and doctors were more diligent about responding to harm to patients but they're not, so people have turned to other people," says Lisa McGiffert, former head of Consumer Reports' Safe Patient Project. "This is what happens when your system of oversight is failing patients."
As doctors and hospitals throw their considerable resources behind legal fights, some patients face huge legal bills for posting them and other consumers face their own challenges trying to get a straight story.
Experts say that doctors take on extra risk when they resort to suing a patient.
Doctors typically can't successfully sue third-party websites such as Yelp that allow consumer comments, but they can sue patients over reviews.
Even so, "you can win (a case) and still not win," said Eric Goldman, a professor at Santa Clara University's law school.
Goldman, who has tracked about two dozen cases of doctors suing patients over online reviews, says physicians rarely win the cases, and in some cases, must pay the patients' legal fees.
Physician-patient confidentiality rules complicate options for doctors, Goldman says, but they can respond to factually incorrect reviews if the patient agrees to waive confidentiality and publicly discuss the case.
The comments being challenged legally are typically those that were left online. Many medical review sites will remove posts they deem offensive or threatening to doctors, as many of Antoon or other Kaouk patients were. Yelp only removes reviews that violate the consumer website's terms of service.
Patients should also first bring up complaints directly to the doctor or other medical provider, says Edward Hopkins, an attorney who represented Carlotti, Cabret-Carlotti and their medical practice for part of the case. Other options could include reporting a doctor to state oversight agencies, consulting with an attorney or filing complaints with a state attorneys' general office.
Advocacy or obsession?
By the time he was arrested last December, Antoon had tried most every option with very little success.
Along the way, Antoon became a patient advocate – volunteering with Consumer Reports' Safe Patient Project and HealthWatch USA – and advising others who say they were harmed by Kaouk and the Cleveland Clinic.
Kaouk and the Cleveland Clinic. known as one of the top-rated hospitals in the country and for having an aggressive legal department, prevailed in malpractice and fraud cases filed by Antoon and other patients who claimed they were harmed.
Matthew Donnelly, Cleveland Clinic's deputy chief legal officer, attended Antoon's November criminal hearing.
To Kaouk, a decade of negative reviews on social media led to what he considered an escalation when Antoon sent him several emails, including one with a link to an article about a Chinese crackdown on research fraud that could include the death penalty if people were injured or killed.
The day before Antoon posted on Yelp in November, Kaouk was granted a civil stalking protective order against Antoon, which barred him from contacting the doctor.
"What would be next – showing up at my door?" Kaouk said in court. "That's what we feared."
In his posts and emails, Antoon documented alleged issues including Kaouk and the urology department's lack of credentialing and privileging to use the robotic device in his surgery. He also sent records to the Centers for Medicare and Medicaid Services claiming they showed Kaouk was not present in the operating room during his surgery despite his insistence that only Kaouk could perform the surgery.
The Ohio Medical Board closed its investigation into Kaouk after five years without reprimanding him in any way. Antoon's complaints to CMS temporarily put the hospital's $1 billion annual Medicare reimbursement at risk.
Still, Antoon's claims were rejected and Kaouk was held not liable for the surgical outcome that left Antoon impotent and incontinent.
Along with more than $40,000 defending himself against the criminal charges, Antoon spent much of two days in jail. The second time was with young men accused of violent crimes whose bonds were far lower than the $50,000 bond he had to post in nearby Shaker Heights and again in Cleveland's Cuyahoga County after the case was transferred there.
"It is rare, but what isn't rare is for someone in a position of wealth, power and money go after someone like David to silence critics," said Antoon's attorney, Don Malarcik. "That happens often and it happened here."
Hospitals including the Cleveland Clinic are combating negative comments with their own rating systems, which let them "control their message," says McGiffert.
Some comments posted by Antoon and another patient who claimed he was injured patient, Dan Galliano, disappeared from the websites RateMDs and Vitals, as shown in screenshots Antoon took right after they were posted.
Cleveland Clinic spokeswoman Eileen Sheil said it posts all the government-required satisfaction survey responses patients fill out about doctors on its ratings site, once at least 30 are received. Comments aren't edited.
Sheil says Cleveland Clinic will request comments to be removed from other sites when they violate the sites' terms of service.
RateMDs did not respond to requests for comment. Vitals spokeswoman Rosie Mattio says the site has a care team that will investigate reviews it is contacted about.
"While we will not pull down a necessarily negative review, we will remove the review if we find that it violates our terms and includes material that is threatening, racist or vulgar," said Mattio.
Navigating Yelp
On Yelp, business owners can also flag a review to be removed for violation of the Yelp's terms of services. Yelp reviews flagged comments and removes those that include hate speech, a conflict of interest or are not based on a commenter's first-hand experience.
The website, however, doesn't intervene over factual disputes, says Yelp spokeswoman Hannah Cheesman. Instead, it classifies consumer reviews as "recommended" or "not currently recommended" based on an automated software review.
If Yelp's software detects multiple reviews from the same IP address or biased reviews from a competitor or disgruntled employee, it puts the comment in the not-recommended category. Consumers can still view such reviews by clicking on another page, but those comments are not factors in Yelp's five-star rating system.
McGiffert has long advocated for a federal database where people could report medical errors and infections. Unless that happens, online review sites – including hospitals' own and ones that will remove some reviews doctors object to – are among the only places patients can find physician reviews.
Still, doctors including Kaouk suggest they are the ones who are disadvantaged.
"It is something that if anybody would look just by Googling my name online you would see what he has written about me," Kaouk said of Antoon.