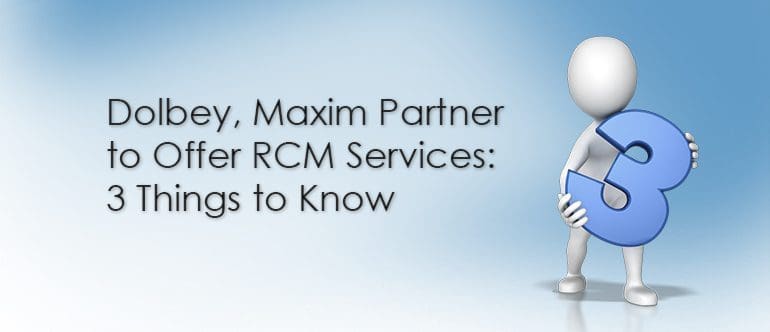 By Kelly Gooch for Becker's Hospital CFO
Computer software company Dolbey partnered with health information management and revenue cycle management services provider Maxim Healthcare Services.
Here are three things to know about the partnership.
1. Through the partnership, Dolbey customers will be able to access Maxim's staff for auditing, clinical documentation improvement, coding and other health information management/revenue cycle roles, according to a news release.
2. Dolbey offers a medical coding platform, Fusion CAC. According to the release, the platform integrates with a hospital's EHR and uses natural language processing technology to suggest diagnostic and procedure codes for billing.
3. Dolbey also offers Fusion CDI, which the company said is a similar to technology deployed by clinical documentation specialists "to perform concurrent chart reviews and more accurately document the patient's care for appropriate reimbursement."