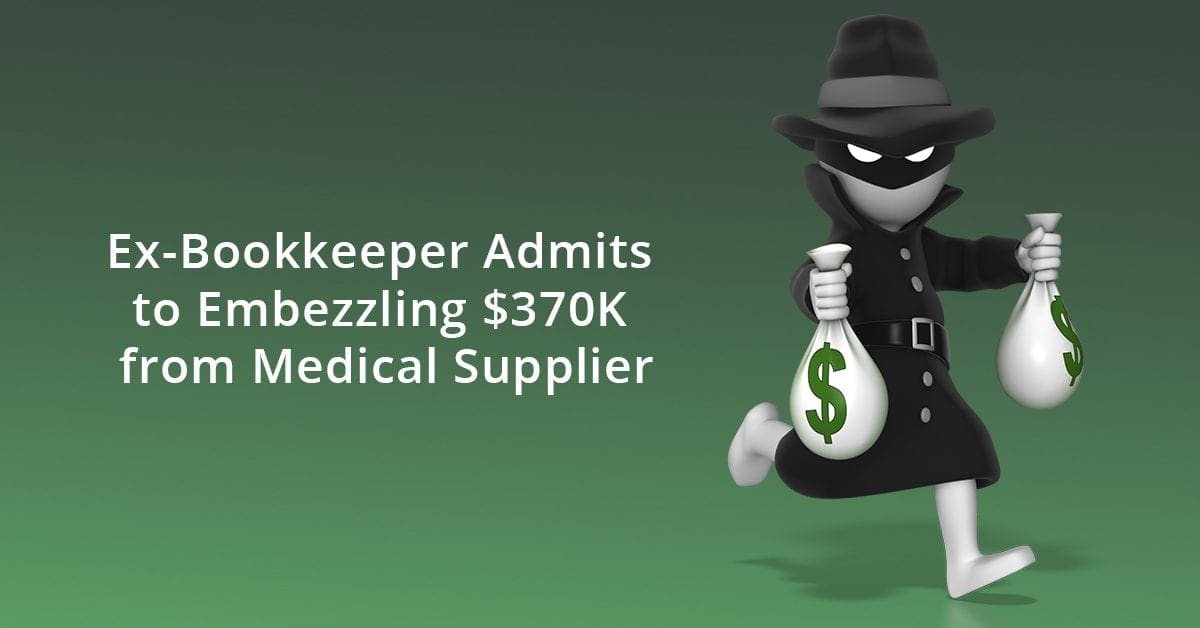 Maia Anderson from Becker's Hospital Review
A former bookkeeper of a medical supply company in Glastonbury, Conn., pleaded guilty Oct. 23 to embezzling $370,000 from the company and now faces up to 30 years in prison, according to the Hartford Courant.
Lydia Cabrera was the bookkeeper at A2Z Home Medical Supplies and had access to the company's online payment system. From August 2016 to August 2018, she submitted more than 200 fraudulent refund requests through the system to benefit her personal bank account, according to the indictment.
The FBI began investigating after A2Z realized its accounts were inexplicably short.
Ms. Cabrera originally faced five counts of bank fraud, which could have led to a maximum 150-year sentence if convicted, but prosecutors only pursued one count. She was released from jail, where she had been held since March 2018, until her sentencing next year.