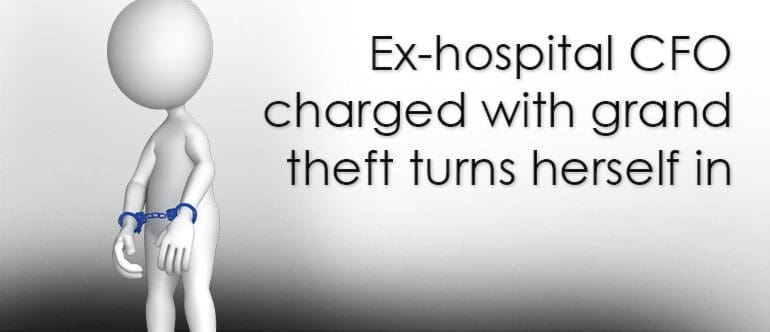 By Ayla Ellison for Becker's Hospital Review
Standpoint, Idaho-based Bonner General Health's former CFO, Norilina Harvel, who is accused of embezzling approximately $225,000 from the hospital, turned herself in for arrest on Tuesday, according to a Bonner County Daily Bee report.
Ms. Harvel was employed at BGH for 15 years —10 of which she served as CFO — before leaving the hospital in June 2014 to take a CFO position at Montrose (Colo.) Memorial Hospital.
From 2012 to 2014, Ms. Harvel allegedly made unauthorized credit card charges and stole various sums of money that were small enough to avoid detection, hospital officials previously told the Bonner County Daily Bee. In addition, Ms. Harvel also allegedly took out a lease on a piece of medical equipment that the hospital never acquired and collected the proceeds.
A warrant for Ms. Harvel's arrest was issued in September, and she was booked, fingerprinted and released on reduced bond on Tuesday, according to the report. She is charged with one count of grand theft.