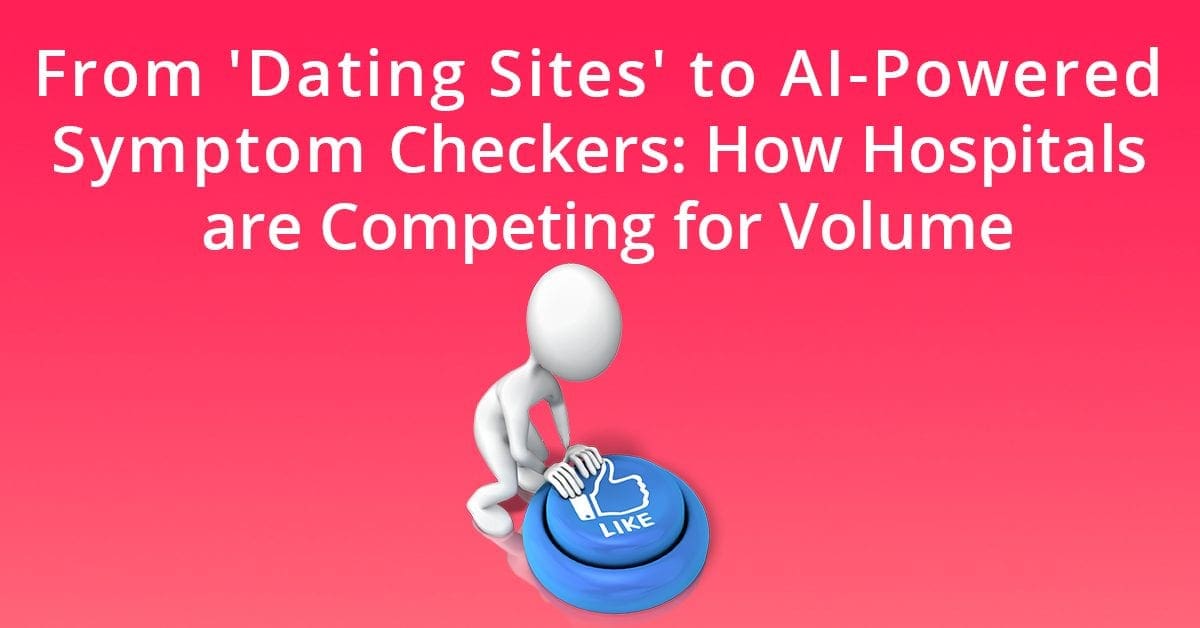 By Samantha Liss for Healthcare Dive
Health systems across the country are looking for creative ways to capture volume as non-traditional competitors threaten to steal patients away.
In Washington state, Providence St. Joseph is focusing on making same-day appointments a reality. In Illinois, Advocate Aurora is using AI-powered technology that allows patients to type in their symptoms and direct them to the best mode of care.
Taking a page from dating apps, Highmark Health in Pittsburgh is trying to make it easier for patients to find the right doctor by matching patients with doctors who meet their preferences.
For Highmark, Meet Doctor Right is part of a multi-pronged effort to increase patient volume and reduce wait times to see physicians and specialists.
"People stay with their current doctor not necessarily because they love their current doctor but because it's a real hassle to switch," Stacy Byers, vice president of customer experience for Highmark Health, said during the AHIP conference in Nashville earlier this year.
"It's an on-demand world for every other industry except healthcare," Byers said.
Patients expect convenience, Sara Vaezy, chief digital strategy office from Providence St. Joseph told Healthcare Dive. Many patients are used to booking dinner reservations from their phone and accustomed to online deliveries arriving on their doorstep in just two days.
Over the last three years, Providence has made it a priority to get same-day appointments for its patients, which include virtual care visits to its Express Care brand. In 2018, there were more than 165,000 visits and about half were booked online.
"They're digital customers, they expect that kind of convenience and they're not getting it in healthcare and whoever comes in and offers it to them is going to shift demand around," Vaezy said.
Those digital savvy patients, typically have commercial insurance and it's those patients who help subsidize Providence's mission to care for everyone regardless of insurance status or ability to pay.
"If we lose those commercially insured patients it makes it very difficult for us to keep our doors open," she said.
In Pittsburgh, the integrated health network Highmark started hosting in-person events, allowing patients to meet their potential doctor instead of meeting them for the first time while in a gown in their office. The events were successful but it couldn't easily be scaled, the company said.
Eventually Highmark got creative and created a tool similar to online dating apps, allowing patients to select attributes they were looking for in their next doctor and connecting them with the right match.
The health system produced its own TV ads that were a spoof on finding the right one.
"In the first nine months, 40% who scheduled an appointment through the tool actually scheduled a follow up with the same doctor. That says something that people are going back so quickly," Byers said.
At Advocate Aurora Health, one of Illinois' largest health systems, a major focus is on simplifying how to access healthcare, particularly for low-acuity issues.
Advocate partnered with Microsoft to develop a symptom checker that allows patients to type in their symptoms and receive real-time feedback on where to go and when.