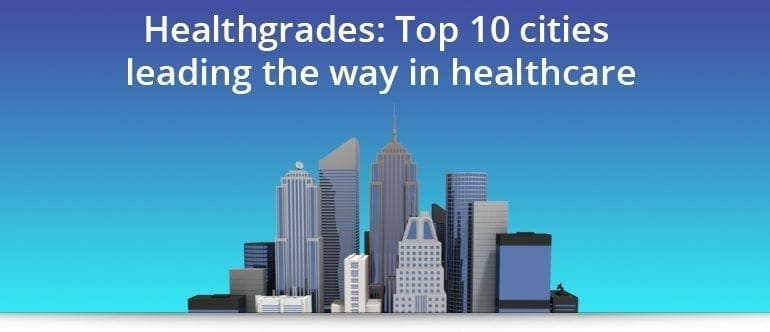 By Alyssa Rege for Becker's Hospital Review
Healthgrades released its 2019 National Health Index on Oct. 23. The study examines 100 cities across the U.S. to determine the cities leading the way in healthcare.
Researchers evaluated more than a dozen variables for the index and grouped them into four healthcare factors: whether residents of each city were healthy overall; if consumers had access to healthcare; if local specialists achieved high results in patient satisfaction and physician count per capita; and if patients had access to high-quality hospitals. The rankings used data outlined through the Healthgrades 2019 hospital quality analysis.
Here are the top 10 cities leading the way in healthcare, according to Healthgrades:
Rochester, Minn.
Burlington, Vt.
Charleston, S.C.
Cincinnati
Baltimore
Philadelphia
Gainesville, Fla.
Hartford, Conn.
San Jose, Calif.
Cleveland