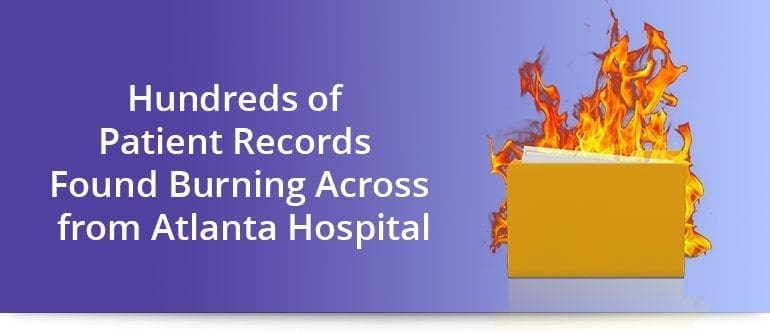 By Mackenzie Garrity for Becker's Hospital Review
Piles of patient records were found burning in a dumpster across the street from Atlanta-based Southside Medical Clinic, according to WSBTV.
Southside Medical Clinic is unsure how hundreds of patients' medical records were found burning in the dumpster and stacked outside in shipping crates. A WSBTV representative who went to the scene found the records in plain sight of the public.
Information in the patient documents included Social Security numbers and medications. Southside Medical Center is investigating the incident. Some of the patient records are 50 years old, according to a hospital spokesperson.
In a statement to WSBTV, a hospital spokesperson said, "We are opening a full investigation into this matter. Securing our patient's records and caring for our patients are top priorities. We follow strict protocols for removing and destruction of records, which does not include burning. We have recently had several episodes of vandalism from sealed and locked containers, which may be where this occurred, but have not had any reports of missing records."
Hospital officials are scheduled to retrieve the shipping crates.