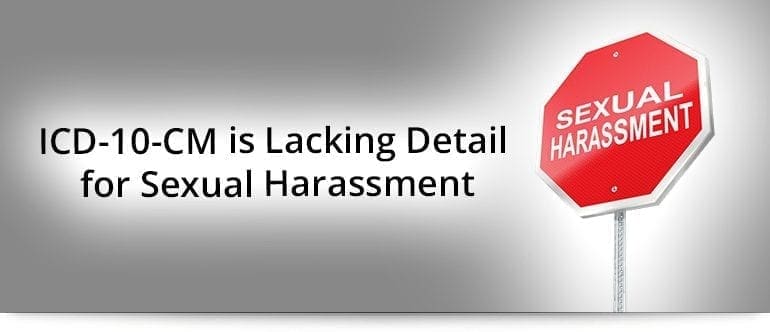 By Laurie Johnson, MS, RHIA, CPC-H, FAHIMA, AHIMA-Approved ICD-10-CM/PCS Trainer for ICD10 Monitor
Clinical documentation will need to reflect these situations in order to be accurately coded.
When beginning research for this article, I opened my 2018 ICD-10-CM book to the External Cause Index section, specifically for the word "harassment," but it was missing.
The next area I reviewed was the Index, but again, the word was missing.
My next step was to open the PDF file of the 2018 ICD-10-CM tabular and search for the word "harassment," and I found one instance: the code was Z56.81, which has a description of sexual harassment on the job. This code is found under the sub-category of Other Problems to Employment.
Read the entire article at ICD10 Monitor by clicking here.
Article originally published on June, 19, 2018 by ICD10 Monitor