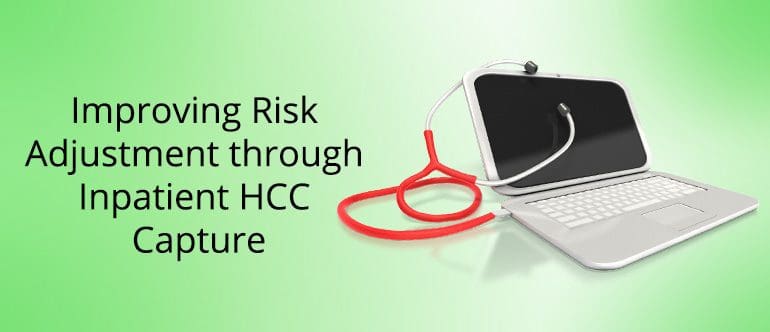 By Michelle M. Wieczorek RN RHIT CPHQ for ICD10 Monitor
In this article, the author examines the implications for the capture of Hierarchical Condition Codes (HCCs) in the inpatient setting.
By now, most clinical documentation improvement (CDI) programs have an appreciation for the use of cases reflecting how Hierarchical Condition Codes (HCCs) impact upon quality and reimbursement. For those who do not, here is a quick primer:
HCCs are used inside of payment methodologies:

HCCs set per member per month (PMPM) capitation payments for managed Medicare plans.
HCCs are used in combination with fee-for-service reimbursement (FFS) to compensate Accountable Care Organizations (ACOs) for sicker patients and quality goals in the Medicare Shared Savings Program.

HCCs are used for risk adjustment:

HCCs are used to risk-adjust in individual and small group markets on and off the health insurance exchanges.
HCC's risk-adjust three cost and quality measures for value-base purchasing for both hospitals and providers.
Article originally published on March 6, 2018 by ICD10 Monitor.