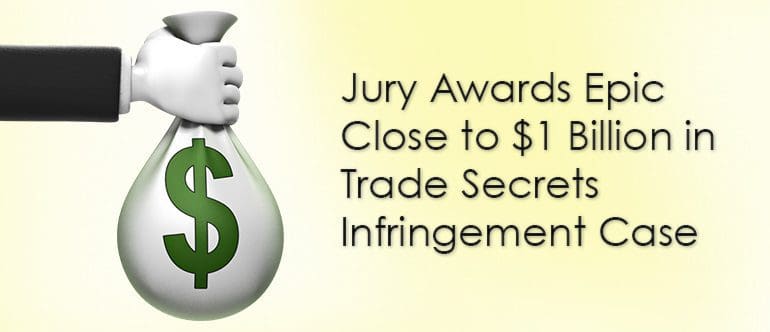 By David Raths for HCI | Healthcare Informatics
Suite involved Tata Consultancy Services work on Epic implementation at Kaiser Permanente in Portland, Ore.
A federal jury has awarded Epic Systems nearly $1 billion in damages after finding that an Indian conglomerate had stolen trade secrets from the EHR vendor, according to a story on the web site of the Wisconsin State Journal.
The news story states that in its lawsuit against Tata Consultancy Services (TCS), Verona, Wis.-based Epic had charged that Tata workers who were hired as consultants on an Epic implementation at Kaiser Permanente in Portland, Ore., inappropriately downloaded more than 6,000 documents from Epic's computer network detailing "over 20 years of development of Epic's proprietary software and database systems."
Epic said that a Tata employee in Portland claimed he was a Kaiser employee to get access to protected information, and then passed along his access credentials to two employees in India.
"Rather than compete lawfully with Epic, TCS has engaged in an apparently elaborate campaign of deception to steal documents, confidential information, trade secrets and other information and data from Epic, for the purpose of realizing technical expertise developed by Epic over years of hard work and investment," the lawsuit said.
The jury in U.S. District Court in Madison, Wis., found in Epic's favor and awarded the company $240 million in compensatory damages and $700 million in punitive damages, according to the news item.
TCS released a statement that read: "While TCS respects the legal process, the jury's verdict on liability and damages was unexpected as the Company believes they are unsupported by the evidence presented during the trial. TCS appreciates the trial judge's announcement from the bench that he is almost certain he will reduce the damages award."
A story in The Economic Times of India noted that TCS said it did not misuse or benefit from any of the information for development of its own hospital management system "Med Mantra," which was implemented for a large hospital chain in India in 2009. TCS said it plans to "defend its position vigorously in appeals to higher courts."