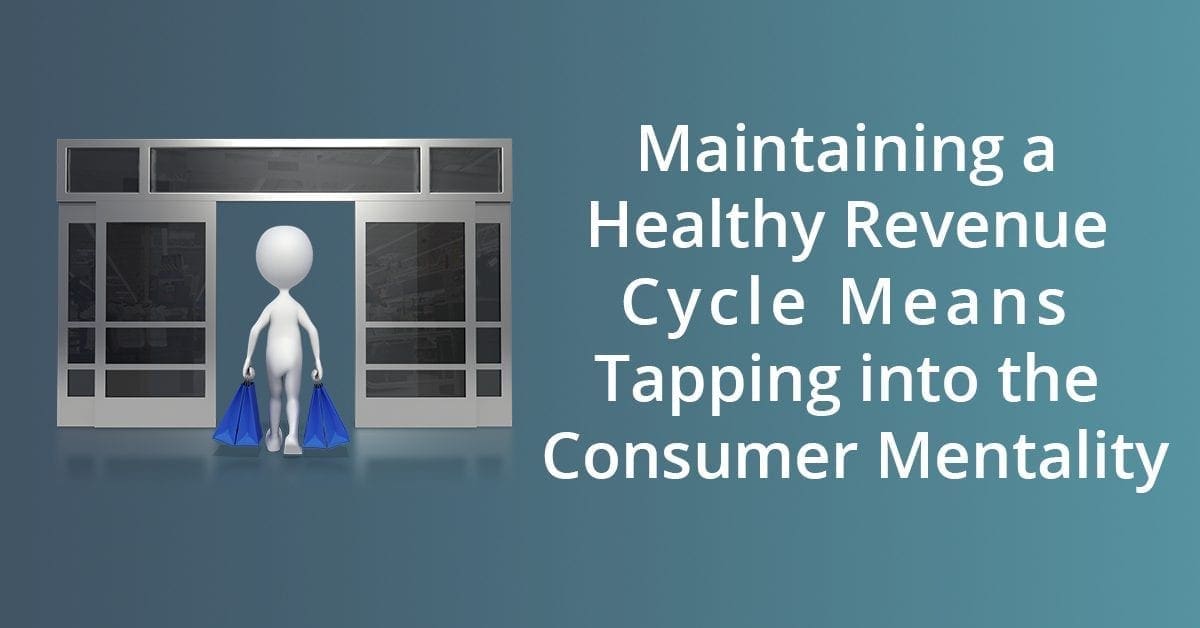 By Jeff Lagasse for Healthcare Finance
A healthy revenue cycle can't stay healthy for long without a strong collections process, and collections can't stay strong unless there's money to collect. That means health systems are increasingly behaving like brands, seeking to attract patients — and their pocketbooks.
Nowadays, attracting patients means taking a more consumer-focused approach to care delivery, which generally requires providers to offer some of the little things found in the retail industry, like convenience and mobile access to scheduling and bill paying. Bells and whistles, once luxuries, have become a necessity.
Convenience can come in many forms; telehealth, retail clinics and online bill pay options all qualify. And the push to offer these amenities may intensify in the wake of recent findings from NRC Health and CHRISTUS Health: Convenience is now the number one factor that influences which provider a consumer will select for their care.
Traditionally, factors such as referrals and insurance coverage were the main selection criteria for patients. No more. While those factors are still very important, the patient of the modern age wants care when they want it and how they want it — and they're not shy about shopping around.
"The consumer is more in charge of his or her decision-making," said Brian Wynne, vice president and general manager of NRC Health. "I think there's more of that empowerment going on with consumers where they feel they're more in the driver's seat. Part of that is obviously they have the selection criteria and access to information … but also there are the economic implications. People are more engaged. I think they're taking more ownership."
MEETING EXPECTATIONS
"Most of these practices now have adopted some form of technology," said Naveen Sarabu, vice president of product for AdvancedMD.
Of course, AdvancedMD makes software for medical practices, so naturally Sarabu has a horse in this particular race. But most experts are in agreement that a robust consumer experience is necessary for survival in an industry where providers are now jockeying for patient dollars.
"If you look at what's happening in the industry, everybody wants the same experience," said Sarabu. "They are having positive experiences and they are expecting the same things. They want a customized, digital, on-demand experience."
Convenience is a big piece of the puzzle. Patients are becoming accustomed to text notifications telling them how much they owe, which has the potential to increase collections. They can often view their medical records online and schedule virtual visits with a telemedicine provider.
Due to this shift, hospitals and health systems would do well to ask themselves: What are the experiences patients want to have? If they want an easy means of reviewing a provider's reputation among patients — and many do — then that can demarcate a starting point for providers who may be seeking to tailor their technology and processes around a consumer-centric philosophy.
BARRIERS, OPPORTUNITIES
To attract business, Wynne said it's important to identify anything that could be cause for friction — in other words, anything that might be a barrier to the convenience consumers want. When friction occurs, that's when you occasionally see patients take charge of their healthcare alternatives, or even defer care, which obviously isn't in their best interest.
There are various components to convenience. One is the physical location. Walk-in clinics have been growing in popularity, especially in the Midwest, where physical access is a challenge for many people living in rural areas, and people appreciate not having to schedule appointments.
Then there are those organizations that visit the patient in their home. Digital access is also a growing piece of the convenience equation, with patients able to schedule appointments online, essentially reserving a spot like they might do with a restaurant. All of these components are starting to converge and transform the healthcare industry.
Healthcare organizations that do well in this regard can bolster their online reputations, which are now simply an extension of their overall brand.
"If (patients) are happy with the service that's been delivered, they're going to go provide the comments online and others can go read it," said Sarabu. "It makes it easy for people to find information and have a good experience.
"If you send a paper statement, it's good to see it," he said. "If you're providing different ways to collect the payment, that's even better."
Research published this year from Prophet found that many healthcare organizations are making minimal strides in adapting to consumerism, though there are potential opportunities for improvement — namely partnering with digital, bringing in external perspective and measuring what matters. It all comes down to treating consumers as participants in their own health and, increasingly, revenue cycle health now requires meeting patients halfway. Or more.
"Whatever ways they can make things easier for the patients gives the best results," said Sarabu. "If they don't adapt, they're not going to be in the business."This is a text block. Click the edit button to change this text.