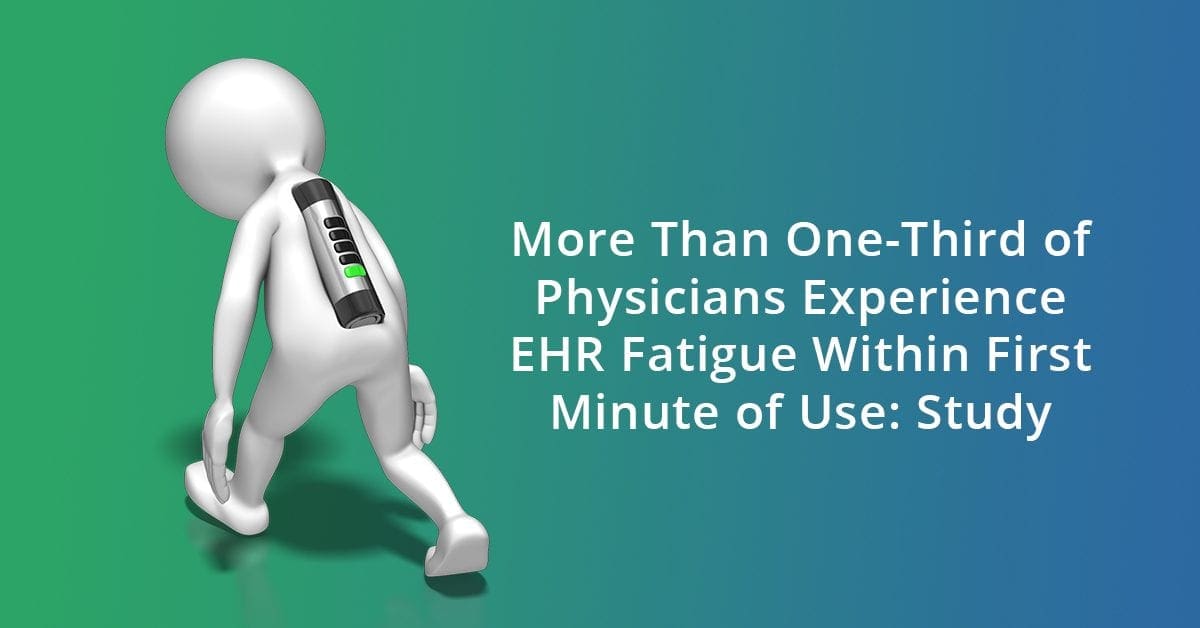 By Jackie Drees for Becker's Hospital Review
Click-heavy interfaces, multiscreen workflows and scrolling through pages of notes for information are some of the characteristics of EHR systems associated with burnout and fatigue, according to a study published June 9 in the Journal of the American Medical Association.
University of North Carolina at Chapel Hill researchers conducted a simulation-based EHR usability assessment between March 20 to April 5, 2018, to assess intensive care unit physicians' fatigue and efficiency with using the EHR. The assessment comprised 25 ICU physicians and physician trainees at a southeastern U.S. academic medical center, who completed four simulation patient cases in the Epic EHR system that involved retrieving information and completing tasks while wearing eye-tracking glasses, which recorded participants' pupil diameters during the study.
The researchers measured physicians' fatigue by pupillometry, the measurement of pupil size and reactivity, with lower scores indicating greater fatigue. EHR efficiency was discerned by task completion times, number of mouse clicks and number of screens visited during the simulation. During the course of the assessment, the physicians recorded a total of 14 hours and 27 minutes of EHR activity.
Results of the analysis showed that all physician participants experienced physiological fatigue at least once during the exercise, and 80 percent experienced fatigue after the first 22 minutes of EHR use. Thirty-six percent of participants experienced fatigue within the first minute of the study, and 64 percent experienced fatigue within the first 20 minutes of use. Physicians who experienced EHR-related fatigue during a patient case were then less efficient in the next patient case, generating longer task completion times, higher numbers of mouse clicks and more EHR screen visits.
Study authors concluded that the high rates of fatigue among ICU physicians during short periods of EHR simulation has a negative effect on EHR efficiency and that more research is needed to examine the underlying causes of EHR-associated fatigue.