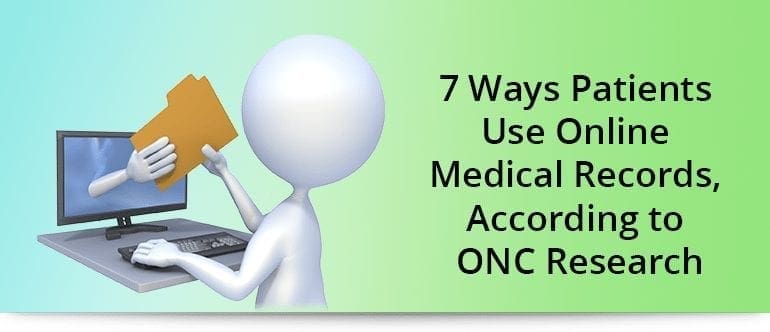 By Jessica Kim for Becker's Hospital Review
The majority of patients who access their medical record online use it to view test results, according to an ONC data brief released this month.
For the data brief, officials at the ONC analyzed the National Cancer Institute's 2017 Health Information Trends Survey, which included information on patients' access to and use of online medical records.
Fifty-two percent of patients nationwide were offered online access to their medical record by a health provider or insurer in 2017. Twenty-eight percent of respondents said they viewed the information in their online medical record at least once within the past year.
Here are seven reasons patients cited for accessing their online medical record.
View test results: 85 percent
Perform health-related task, such as requesting a prescription refill, completing paperwork or making an appointment: 62 percent
Communicate with healthcare provider via secure messaging: 48 percent
Monitor health or use for informing treatment decisions: 39 percent
Update or correct medical record: 23 percent
Download online medical record: 17 percent
Transmit data to an outside party, such as another healthcare provider, a caregiver or an app: 14 percent