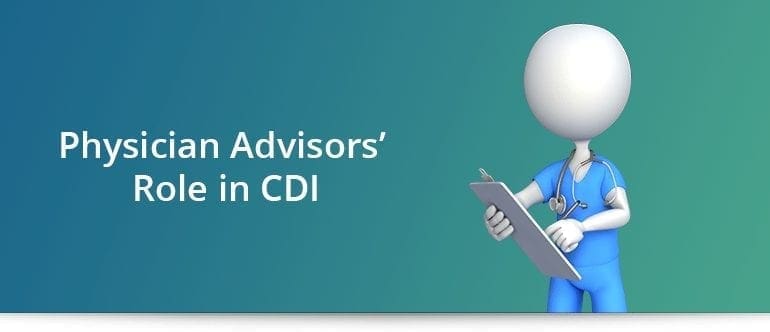 By James P. Fee, MD, CCS, CCDS, AHIMA-approved ICD-10-CM/PCS trainer for ACDIS Blog
Risk is the new buzzword in healthcare, right up there with denial. In fact, CDI programs often deploy physician advisors to assist with shared risk payment models, denial prevention, and improved outcome performance. However, a CDI physician advisor without proper training and support can compromise the program's original intent.
As the physician advisor's role expands with a cross-continuum impact, including inpatient coding, it is important in today's healthcare climate that the physician advisor embody leadership skills along with an academic approach to evidence-based medicine.
Physician advisors and their role in CDI
A physician advisor's success can easily be measured in CC/MCC capture and case-mix index improvement; however, when recommendations are not grounded in, and adherent to, ICD-10-CM/PCS coding guidelines and conventions, then denials may flourish—with denials comes risk of financial penalties.
Training a physician advisor can be like sending someone to medical school in that after only a relatively short training, an advisor knows enough to make an impact. Within that intensive training regarding the inpatient prospective payment system, the physician advisor also needs to understand the nuances associated with code assignment and Coding Clinics. Without deep roots in coding and documentation, the foundation from which the advisor operates is unbalanced.
In other words, just like residency training, the physician advisor needs further mentoring to align his or her efforts. Typical monitoring would include the demonstration of performance around the ongoing value of medical record reviews, whether it be MS-DRG, APR-DRG, risk adjustment, quality measures, efficiency in engaging physicians, and education delivery.
Beyond inpatient coding and documentation fundamentals, leadership skills, broad clinical knowledge, and dedication to the effort are essential qualities and training needed for a CDI physician advisor to be successful.
In a recent analysis by Change Healthcare, an estimated $262 billion of $3 trillion in hospital claims were denied, equating to approximately 3.3% net patient revenue lost ($4.9 million per hospital). Furthermore, an astounding 20% or more of loss was due to documentation, coding, and medical necessity concerns within the revenue cycle. Within a CDI program, the physician advisor is critical to offsetting such loss without contributing to further denials.