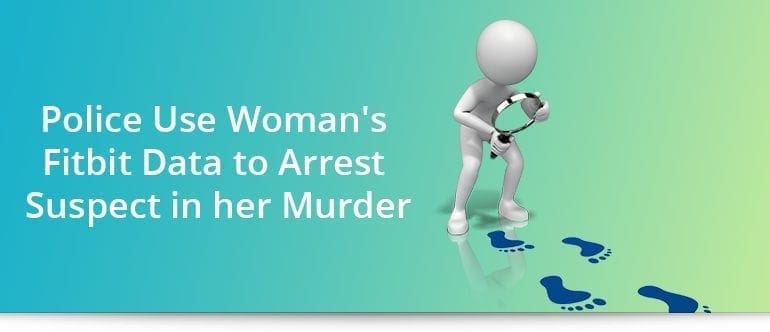 By Julie Spitzer for Becker's Hospital Review
The San Jose (Calif.) Police Department used heart rate data from a murder victim's Fitbit to determine when she died and ultimately capture the man charged with killing her, The New York Times reports.
A co-worker found 67-year-old Karen Navarra dead in her home on Sept. 13. Ms. Navarra was wearing a Fitbit activity tracker that showed her heart rate spiked around 3:20 p.m. on Sept. 8, before rapidly slowing and then stopping at 3:28 p.m.
The last person to see Ms. Navarra on Sept. 8 had been her stepfather, Anthony Aiello, 90. He told investigators that he stopped by Ms. Navarra's house to drop off some food, and doorbell security footage confirmed Mr. Aiello's visit.
Investigators obtained a search warrant and sought the Fitbit data from the company, according to the NYT. Fitbit declined to comment on the report, but shared a copy of its privacy policy with the NYT that states the company complies with legal processes, including search warrants and court orders, by sharing data with law enforcement.
Ms. Navarra's Fitbit data was compared with her doorbell video surveillance footage, and police said the car Mr. Aiello had driven was still there when Ms. Navarra's Fitbit stopped recording her heart rate. Bloodstained clothes were found in Mr. Aiello's home, police said.
"After explaining the abilities of the Fitbit to record time, physical movement and heart rate data, [Mr. Aiello] was informed that the victim was deceased prior to his leaving the house," Brian Meeker, a San Jose police detective, said in the report.
After questioning Mr. Aiello, detectives left him alone in the interview room and he began repeatedly saying to himself, "I'm done," the NYT reported.
"From doorbell security footage to Fitbit, technology engineered to solve some of life's issues are solving serious crimes," Jeff Rosen, district attorney for Santa Clara County, told the NYT. "We are continually inspired by law enforcement investigators who are thinking outside of the box."