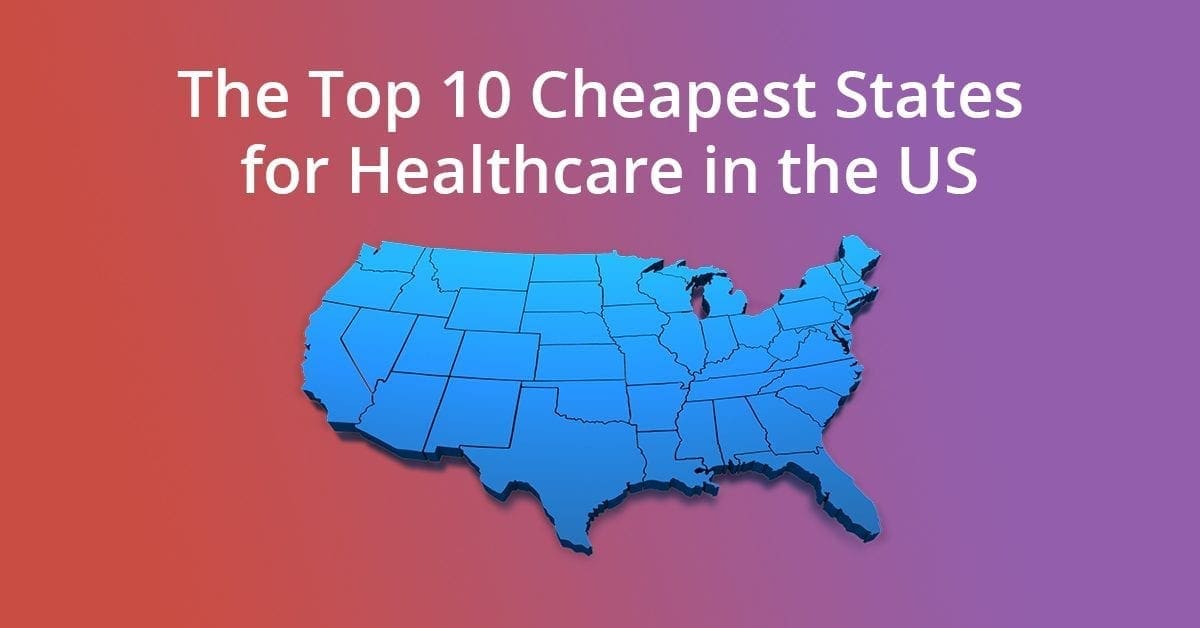 By Rachel Popa for Becker's Hospital Review
A report from the Commonwealth Fund outlines where healthcare costs are the cheapest and most expensive.
The Commonwealth Fund analyzed trends in private-sector health insurance premiums and deductibles for the under 65 population from 2008 to 2017 with data from the federal government's annual Agency for Healthcare Research and Quality's Medical Expenditure Panel Survey. The survey included 40,044 establishments and had a response rate of 65.8 percent.
The top 10 states where healthcare is the cheapest:
1. Hawaii
Average premium contribution and deductible: $4,664
Employee healthcare costs as a percentage of median income: 7.8 percent
Percent of population that is uninsured: 4 percent
2. Michigan
Average premium contribution and deductible: $5,453
Employee healthcare costs as a percentage of median income: 8.5 percent
Percent of population that is uninsured: 5 percent
3. Washington, D.C.
Average premium contribution and deductible: $5,695
Employee healthcare costs as a percentage of median income: 8.5 percent
Percent of population that is uninsured: 4 percent
4. Alabama
Average premium contribution and deductible: $5,876
Employee healthcare costs as a percentage of median income: 10.5 percent
Percent of population that is uninsured: 10 percent
5. West Virginia
Average premium contribution and deductible: $6,053
Employee healthcare costs as a percentage of median income: 12.2 percent
Percent of population that is uninsured: 6 percent
6. Idaho
Average premium contribution and deductible: $6,197
Employee healthcare costs as a percentage of median income: 10.2 percent
Percent of population that is uninsured: 11 percent
7. Washington
Average premium contribution and deductible: $6,258
Employee healthcare costs as a percentage of median income: 8.7 percent
Percent of population that is uninsured: 6 percent
8. North Dakota
Average premium contribution and deductible: $6,511
Employee healthcare costs as a percentage of median income: 9.3 percent
Percent of population that is uninsured: 8 percent
9. Illinois
Average premium contribution and deductible: $6,516
Employee healthcare costs as a percentage of median income: 9.5 percent
Percent of population that is uninsured: 7 percent
10. Ohio
Average premium contribution and deductible: $6,563
Employee healthcare costs as a percentage of median income: 10.5 percent
Percent of population that is uninsured: 6 percent