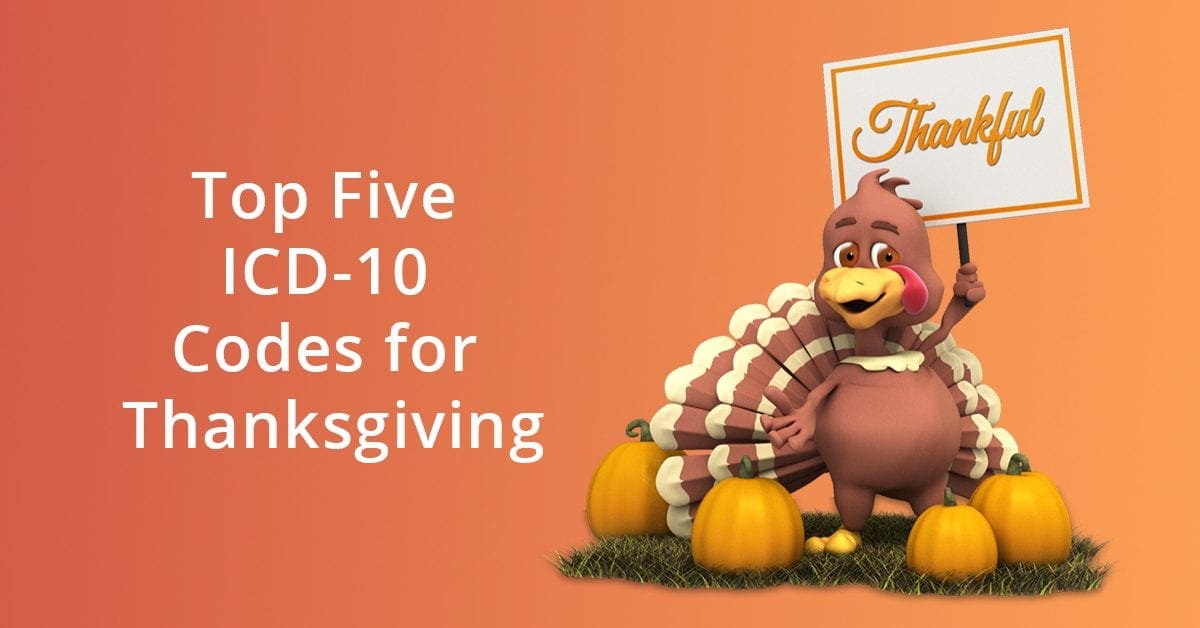 By Michelle Mangino for Athena Health
For those reading this ICD-10 series for the first time, you haven't missed too much, as we just kicked it off in October. For those that did join us, I hope you were able to make it through Halloween without having to use ICD-10 code W22.02XD or W50.1xxS. (Yes, this is a little quiz. Do you remember what those codes stood for? You can always go back and check.)
Okay, are you ready for this month's codes? Since I'm a sucker for a theme, I identified a handful of codes that have a natural tie-in to Thanksgiving and could quite possibly come in handy at practices and health systems on or around November 28th. (Well, maybe not so much, but we're going for laughs here, so just play along.) Here are the five diagnoses.
W61.42XD — Struck by turkey, subsequent encounter
This is the turkey's least favorite time of year. No other explanation necessary.
W29.0 — Contact with powered kitchen appliance, subsequent encounter
Wait, more than one mix-up with a mixer? Hey, nicked by the wire whip once, shame on the appliance. Subsequent encounter, shame on me.
Z63.1 — Problems in relationship with the in-laws
That's the thing with holidays, they bring us all together. Kumbaya, everybody.
R46.4 — Slowness and poor responsiveness
The tryptophan in the turkey gets me every time.
W45.1 — Paper entering through skin
Black Friday shoppers, might I suggest wearing protective gloves as you're flipping through the circulars searching out the best deals and the ever-so-ridiculous store hours.