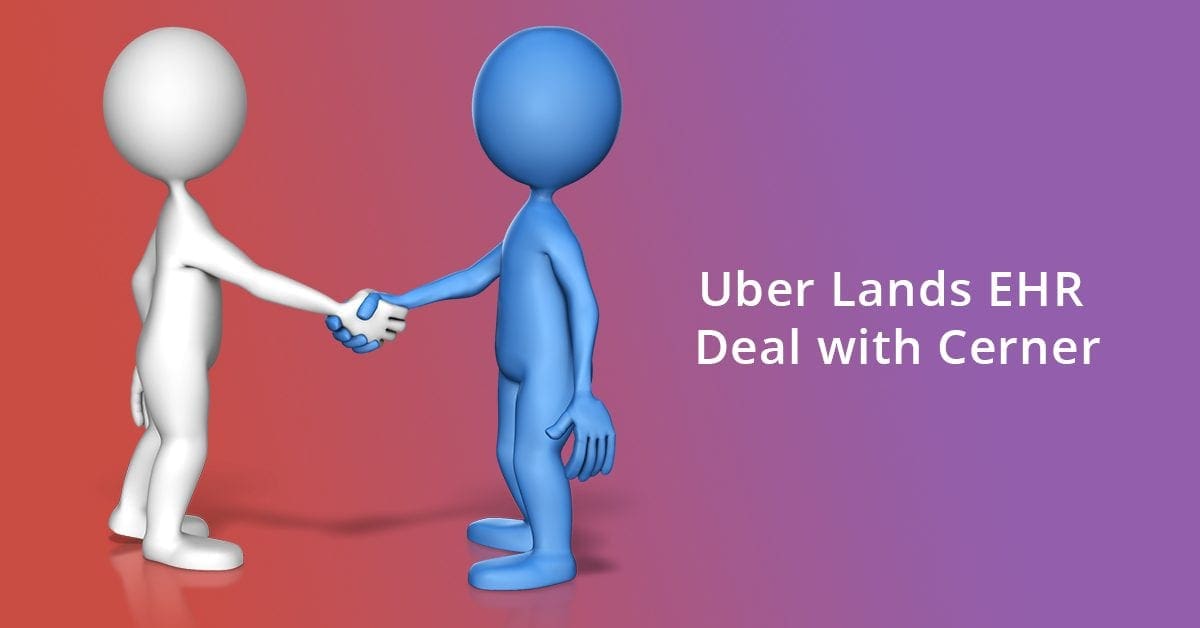 By Rebecca Pifer for Healthcare Dive
Dive Brief:
Uber Health is now available on Cerner's EHR platform, allowing U.S. providers and Cerner clients to schedule non-emergency medical transportation for their patients in the ride-hailing giant's first EHR integration.
The two companies will begin rolling out the product to select customers later this year, such as Central Florida's BayCare Health System, and will expand to more providers early next year.
The two are working next to make Uber Health available on Cerner's apps, according to Uber, in a bid to provide better access to transportation for underserved populations and reduce costs for providers.
Dive Insight:
Ride-share giants Uber and Lyft have been bullish in the area of non-emergency medical transportation in recent years, giving providers ways to schedule free or subsidized rides to and from doctors appointments.
CMS loosened payer restrictions on covering the service in April last year when it introduced a rule giving privately run Medicare Advantage plans the option to offer non-medical benefits such as transportation and other social factors influencing a patient's interaction with the health system and their health outcomes.
The partnership will allow Uber ride data to auto-populate into the EHR and vice versa. "All the personal information flows over," Cerner SVP John Gresham said Sunday at the HLTH conference in Las Vegas. "We can start to actually predict and improve seeing where there's compliance and start to nudge and improve the way people are getting treatment.
The Cerner partnership is a big get for Uber in the multi-billion dollar NEMT market. ​Cerner contracts with more than 28,000 healthcare companies worldwide.
"What good is Uber if people can't access it?," head of Uber Health Dan Trigub said. "We have APIs where we can now embed it and integrate it into workflows that exist today," like Cerner's.
Uber Health, the one-year-old NEMT division of San Francisco-based Uber, has roughly 1,000 partnerships across payers, including Medicaid and MA, healthcare tech companies and providers like Boston Medical Center and MedStar.
Cerner sees bringing Uber's HIPAA-compliant health platform into its EHRs as a way to streamline workflow and "reduce the swivel chair."
"Today, this being done in one system, the care team has to swivel around looking at their scheduled appointments, at their discharge process and workflows," Gresham said. "So we thought, how do we bring that back into the workflow in a more seamless way?"
The health IT company plans to work through the rest of the year to integrate the service.
Uber ramped up its partnerships in the first half of the year, linking with care coordination company Carisk, health coaching platform Pack Health and venture capital-backed health tech start-up Grand Rounds.