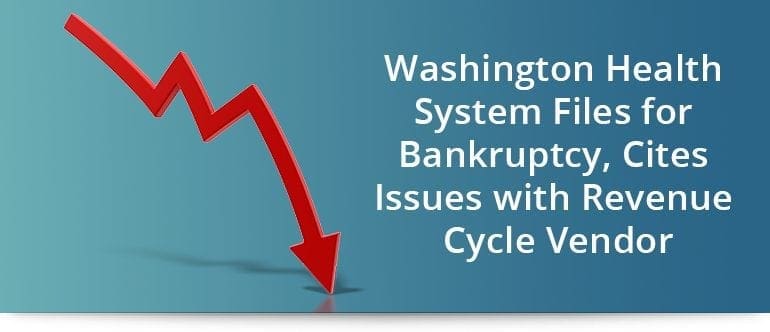 Ayla Ellison for Becker's Hospital Review
Astria Health, a three-hospital health system based in Sunnyside, Wash., filed for Chapter 11 bankruptcy protection on May 6.
Astria plans to use the bankruptcy process to restructure its finances, enter into a plan of reorganization with its creditors and replace its billing company, according to TV station KIMA.
In a press release issued May 6, the health system said it is facing a significant shortfall in cash flow due to issues with the company it contracted with to manage its billing in August 2018. Astria said the unidentified company failed to process a significant number of accounts receivable, leading to a backlog of unpaid claims, according to the Yakima Herald-Republic.
"Although hospital leadership has actively managed the supply chain to ensure necessary supplies for patient care, this delay in cash collections has now become severe enough to potentially disrupt the organization's ability to pay for crucial items in a timely matter," Astria Health wrote in its news release, according to the Yakima Herald-Republic.
Astria said it has secured debtor in possession financing and the bankruptcy filing will not affect operations at its hospitals or clinics. They will remain open as the health system moves through the bankruptcy process.
"As one of the largest healthcare providers and employers in the Yakima Valley, we believe this step was necessary in order to protect the Valley's hospitals and its local economies," Astria Health President CEO John Gallagher told KIMA. "We believe it will protect and sustain the three hospitals for the future."
Astria aims to emerge from bankruptcy by the end of 2019.