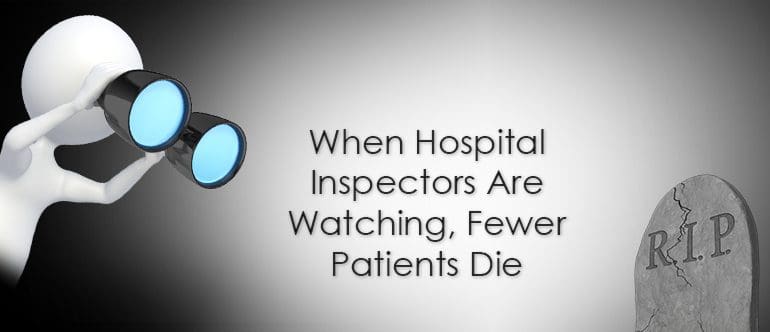 By Nicholas Bakala for The New York Times
Hospitals in the United States are accredited by the Joint Commission, which periodically makes unannounced inspections, spending several weeks assessing whether the staff is following best practices. Now a new study suggests that when the inspectors are watching, fewer people die.
The study, in JAMA Internal Medicine, used records of Medicare admissions from 2008 to 2012 at 1,984 hospitals. During that time, there were 244,787 admissions during Joint Commission inspections, and 1,462,339 in the three weeks before and after.
The effects were modest, ranging from a relative decrease of 1.5 percent over all to 5.9 percent in large teaching hospitals. Still, with 900,000 annual Medicare admissions, an absolute reduction of only 0.39 percent in the death rate would mean more than 3,500 fewer deaths per year.
Although the reasons for the effect are unclear, the lead author, Dr. Anupam B. Jena, an associate professor at Harvard, suggested that "when docs are being monitored, the focus and attention placed on clinical care goes up. I'd say it was figuring out the diagnosis and matching the treatment correctly, because you've been a little more thoughtful."