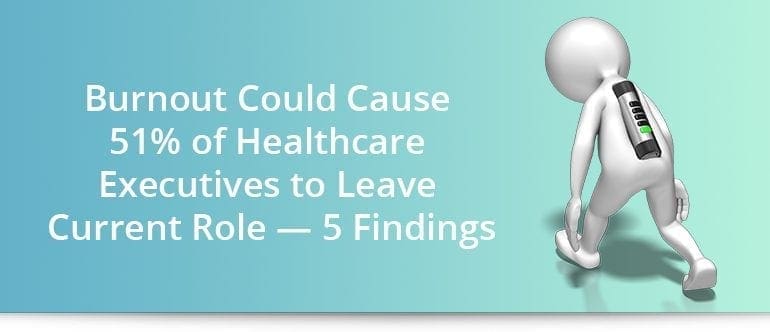 By Angie Stewart for Becker's Hospital Review
Most healthcare executives believe burnout is negatively impacting their organization and don't think enough is being done about it, according to a Witt/Kieffer survey.
Witt/Kieffer surveyed nearly 350 healthcare executives to evaluate how burnout affects healthcare leader retainment and advancement.
Key findings:
Overall, 79 percent of respondents said burnout is hurting their organization. All respondents with less than five years of experience said burnout has negative organizational consequences.
In addition, 79 percent of participants said they don't think their organization is doing enough to reduce or prevent executive burnout.
Burnout could cause 51 percent of executive respondents to leave their current position.
Seventy-five percent of respondents said they've seen colleagues leave the healthcare industry entirely due to burnout.
Due to their workload, 65 percent of participants said they never or rarely take all of their vacation days.