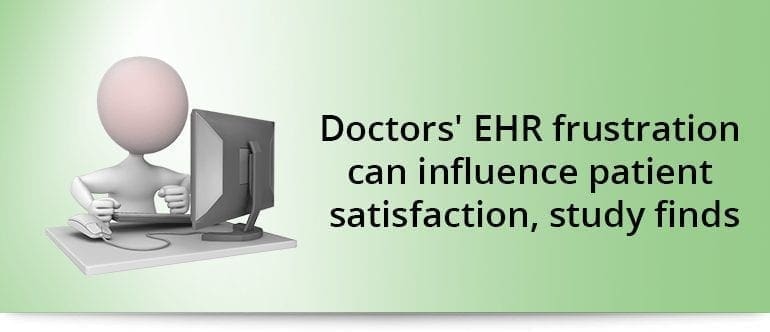 By Meg Bryant for Healthcare Dive
Brief:
Physicians unhappy with an EHR system could pass that sentiment on to their patients — in the form of lower patient satisfaction scores. That's according to a new study in the Journal of the American Medical Informatics Association.
The researchers looked at how the installation of an ambulatory EHR at OB/GYN practices and its subsequent interface with an inpatient perinatal EHR impacted doctors' satisfaction with the flow of clinical information and patient feelings about their care.
Outpatient OB/GYN doctor satisfaction increased with automatic data flow from perinatal triage units, but they tended to be underwhelmed with the EHR's impact on work processes. Patient satisfaction fell after the EHR was installed and did not rebound when the systems were integrated.
Insight:
Physicians are burned out and a big culprit is EHRs. More than half of U.S. doctors in a recent Medscape survey reported burnout, 24% citing computerization of work with electronic records. Among those with the highest burnout rates were family physicians, neurologists and OB-GYNs.
The recent JAMIA findings echo other reports highlighting the damage administrative overload can do to physician morale. One study last year found primary care doctors spend more than half their workday on EHR tasks, to the detriment of doctor-patient face time.
While dissatisfaction with EHRs is not new, this study suggests it could have a spillover effect on how patients view their care experience.
"Dissatisfaction of providers with an EHR system and difficulties incorporating EHR technology into patient care may negatively impact patient satisfaction," the study says. "Care must be taken during EHR implementation to maintain good communication with patients while satisfying documentation requirements."