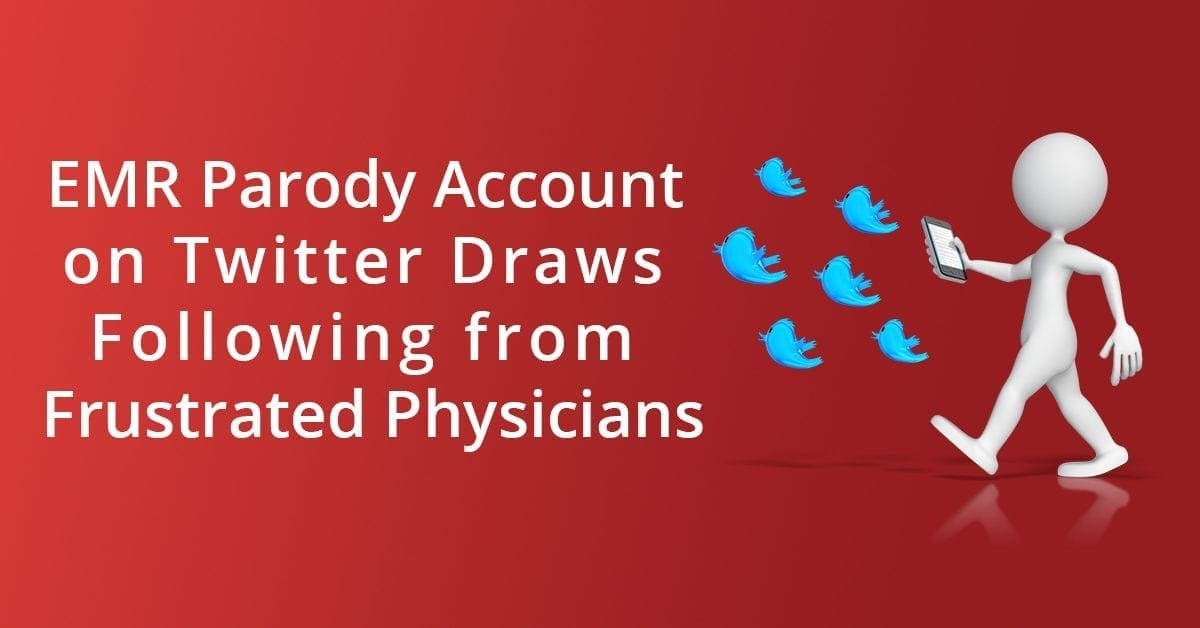 By Jackie Drees for Becker's Hospital Review
A parody account on Twitter highlighting physicians' frustrations with EMR systems has gained more than 10,000 followers since it launched last month, WBUR reports.
The account, EPICparodyEMR, is managed by a male physician at a "major East Coast-based hospital," according to WBUR. The account's creator did not reveal any additional factors of his identity.
While the parody account included Epic's name in its title, the account pokes fun at system issues that occur across vendors. Epic comprises 22 percent of the EMR market share, according to ONC data. The vendor is just shy of Cerner, which maintains 23 percent of the market share and is the inspiration of another Twitter EMR parody account.
An Epic spokesperson declined to comment to Becker's Hospital Review about the account.
The Epic parody account's description reads "My goal is to create confusion for [physicians]. I will not rest until [physicians] do nothing but click buttons. Eye contact is evil." Its tweets have referenced physician frustrations from untimely software updates to feeling like they're spending more time clicking on the computer than communicating face-to-face with the patient.
"I think we feel really frustrated that the majority of our time is spent on these systems where we have no control as providers, and sometimes even as clinics," Elisabeth Poorman, MD, a primary care physician in Seattle who follows the parody account, wrote in an emailed statement to WBUR. "When there is an 'update' and the user interface is redesigned, we are rarely asked how it will impact patient care or what features we want to keep or change."
The parody account creator said he's received appreciative messages from Twitter users who have discovered the account and share similar frustrations with their EMR systems. "It's helping me know that I'm not alone," he said.