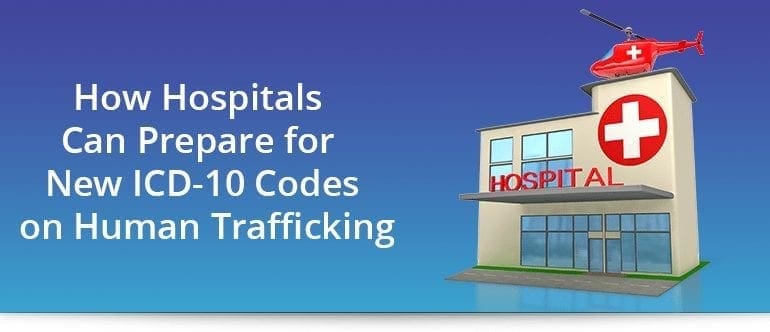 By Kelly Gooch for Becker's Hospital Review
In June, the CDC published 29 ICD-10 codes to help providers document sex and labor exploitation.
The human-trafficking-related codes are a collaboration between Englewood, Colo.-based Catholic Health Initiatives, the American Hospital Association's Hospitals Against Violence initiative and clinicians at Boston-based Massachusetts General Hospital's Freedom Clinic. They will take effect in October.
Nelly Leon-Chisen, director of coding and classification at the AHA, recently conducted a question-and-answer session on how organizations can prepare for the new codes.
Four takeaways:
The new codes include data collection on confirmed or suspected adult or child forced labor or sexual exploitation.
Coding professionals and clinicians may apply the new codes in addition to ICD-10 codes for abuse, neglect or other maltreatment, said Ms. Leon-Chisen. They may also apply the new codes to indicate a history of sexual or labor exploitation, and use them to identify multiple and repeated perpetrators of maltreatment and neglect.
Coding professionals and clinicians should review a patient's medical record for documentation of forced sexual exploitation and labor exploitation and assign the appropriate codes, Ms. Leon-Chisen said. The AHA also urges coding professionals and clinicians to help educate colleagues on the importance of documenting human trafficking-related codes and use the new codes on their effective date. This will help provide the essential data collection needed in the development of public policies and prevention efforts, Ms. Leon-Chisen said.
To help educate staff about the new codes, the AHA's Hospitals Against Violence webpage has tools and resources on human trafficking and a fact sheet on the new codes.