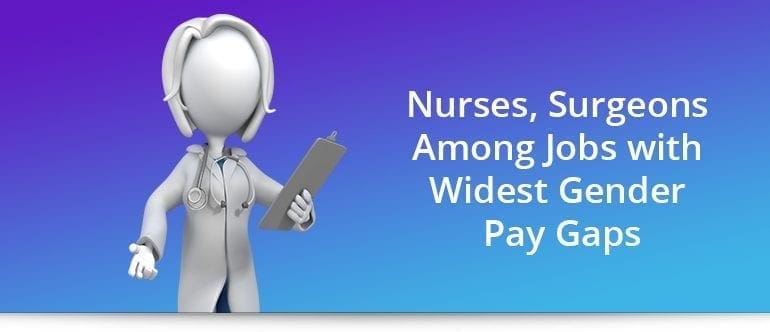 By Megan Knowles for Becker's Hospital Review
Registered nurses and physicians/surgeons were listed among occupations with the biggest gender pay gaps, according to a report from the American Association of University Women.
The report authors compiled research on gender pay gaps across U.S. jobs. In comparing occupations with at least 50,000 men and 50,000 women in 2017, 107 out of 114 jobs the report authors analyzed had pay gaps that favored men; six occupations had no significant gap; and one had a gap favoring women.
The report included the number of women employed, earnings for men and women and pay ratio. Each job was ranked by its "profession gap," which revealed women collectively receive billions less in some occupations than they would if they were paid equally. For example, female physicians and surgeons are collectively paid about $19 billion less a year than if they were paid the same as men in that occupation.
Here are the compensation statistics on registered nurses and physicians/surgeons included in the report:
Registered nurses
Women employed: 2,092,489
Men's earnings: $71,590
Women's earnings: $65,612
Pay ratio: 92 percent
Profession gap: $12.5 billion
Physicians/surgeons
Women employed: 274,511
Men's earnings: $243,072
Women's earnings: $171,880
Pay ratio: 71 percent
Profession gap: $19.5 billion