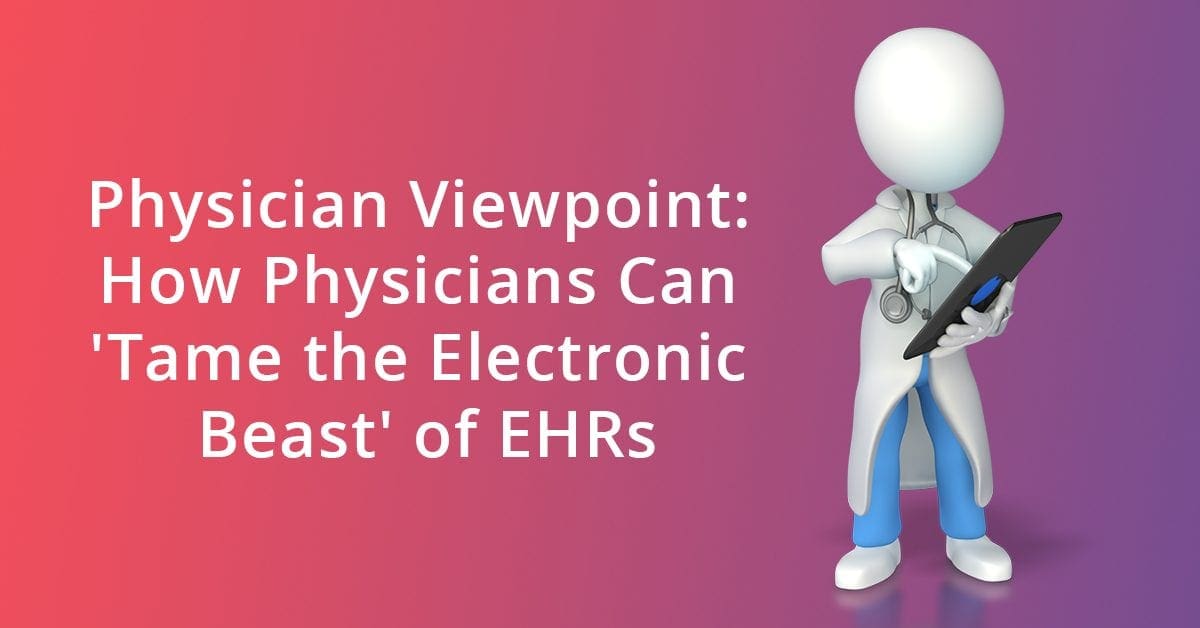 By Jackie Drees for Becker's Hospital Review
To alleviate EHR-induced burnout, clinicians should allot time when not seeing patients to learn system efficiencies to "tame the electronic beast," according to family medicine physician R. Zorba Paster, MD, of SSM Health Dean Medical Group in Madison, Wis.
In an op-ed column for the Wisconsin State Journal, Dr. Paster said that as average human life expectancy continues to increase, more medical data has become available. While EHRs have been able to help clinicians sort through copious amounts of patient data, the technology has presented concerns among both clinicians and patients regarding workflow and patient care.
For clinicians, academic studies have shown that many have felt overwhelmed using the EHR and that it slows down their workflow, according to Dr. Paster. To solve this issue, Dr. Paster recommends spending time learning EHR functions and getting familiar with the system so "you can spend more time caring for patients and less time staring at the screen."
On the patient side, some have complained about how their physician pays more attention to the EHR than them during in-person visits. In these scenarios, Dr. Paster said the patient should tell the physician directly.
"Tell [the physician] — nicely, of course — that they're not looking at you and it's much better if they would," Dr. Paster said. "That will get their attention, for sure. And if not then you know what time it is – time to change [physicians]."
To access the full column, click here.