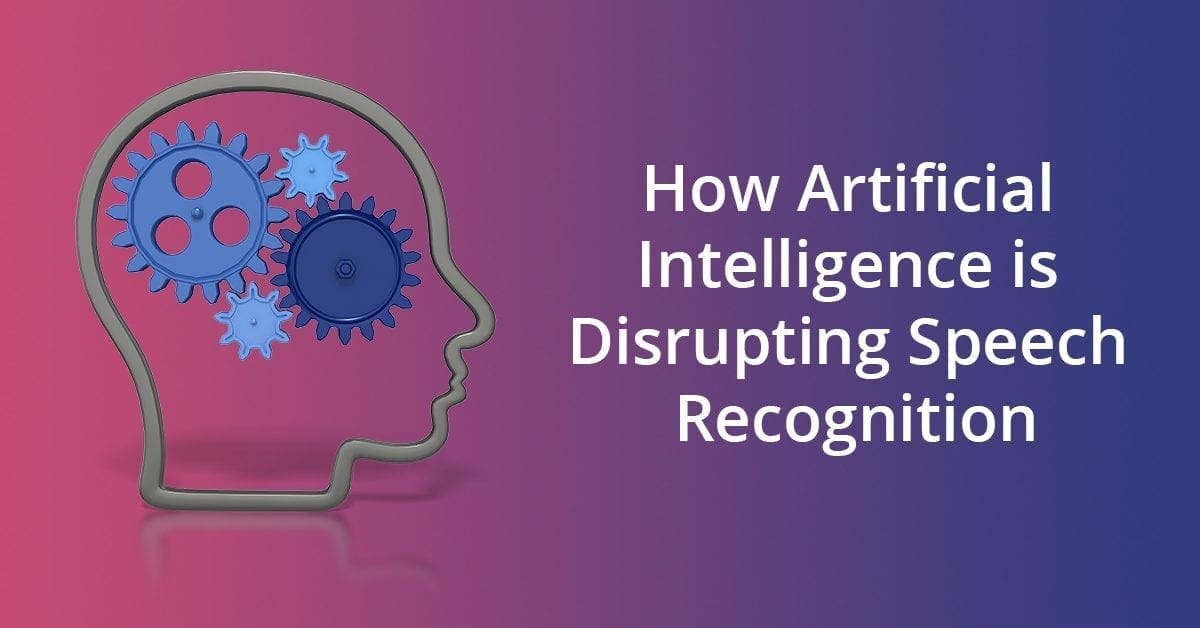 Kamalika Some by Analytics Insights
Speech recognition is the newest technology fad empowered to recognize spoken words, which can further be converted into text. Speech Recognition encapsulates voice recognition, a technology deployed to identify a person based on their voice. AI-powered Speech Recognition has been the toast of offerings among major tech giants. The top-performing tech stocks, FAAMG or Facebook, Amazon, Apple, Microsoft, Google are already offering the speech recognition feature on their devices through cutting-edge assistants like Amazon Echo, Google Home, and Siri.
The Pace of Speech Recognition
The pinnacle of Voice technology has happened at a quick pace. The quality of speech recognition has exceeded 95 per-cent accuracy levels early this year which is the same quality as normal communication which occurs between human beings. This height has led to groundbreaking impacts embraced by major technology giants. The most recent Microsoft Windows update actively puts its voice feature into the highest levels enabling the user to dictate messages at the speed of normal speech that is four times faster than typing. Market research firm comScore has analyzed that by 2020, 50% of all searches will use voice technologies.
The same projections go ahead with hardware and apps with the voice ecosystem developing at a quick pace to include a staggering 75 percent of households in the United States who will be owners of a voice-activated smart speaker within the coming two years. For tech aficionados, of late there are more than 2,600 voice apps (called "skills") which they can download on Amazon's Alexa Appstore.
The Sound of Technology
The mammoth speed of adoption points to the paradigm shift in digital technologies, with voice poised to be placed next only to text and video, making companies huge benefactors to technology disruption greater than we can currently imagine.
The $55-billion voice recognition industry has been forecasted to grow at 11% from 2016 to 2024 providing massive opportunities to a varied number of industries among the smaller and lesser-known firms to the giants. Opportunities will arise in the form of transcription applications, like at present, in healthcare, medical professionals deploy speech to text transcription applications such as Dolbey to create electronic medical records for patients.
Speech recognition has been put into use by the enforcement and legal sectors, companies such as Nuance provide transcription applications for an accurate and quick documentation which is additionally used to document incident reports. In media, journalists use speech recognition applications such as Recordly as a tool to record and transcribe information that aids more accurate news reports. Into the education sector, Sonix helps researchers transcribe their qualitative interviews.
At present, voice recognition capabilities revolve around scheduling, connecting with retailers, managing emails, managing playlists, making food orders, reminders, and online searches. These facilities are all offered on mobile, home speakers and personal computers. Apple's Siri is on HomePod, Amazon's Alexa is on Echo, Microsoft's Cortana is on Invoke, Google Assistant is on Google Home, the only exception being Facebook which has diverged from this trend and offers speech recognition capability through the Oculus virtual reality headset, and subtitles on video advertisements.
In terms of skills, separate report points that Alexa hosts the most number of skills at 25,785, Google Assistant at 1719, followed by Cortana at 235, Siri was not included in this report. The growing number of skills can be attributed to companies offering a diverse set of business versions of these applications.
Innovation of the Future
With the latest voice technologies, one can expect users to spend less time to conduct lengthy searches themselves as search tasks are left to a voice butler or the AI apps that can source the best flight, find the right song or book, order the cheapest products, book the most romantic table in a fraction of seconds less than what it takes a human being to type words into the search bar. These butlers will become the new age gatekeepers positioning Amazon's Echo, Alexa, Google Home, and Apple's Siri to challenge the prime position in the smart speaker market.
Then there's ad revenue from leveraging speech recognition. Voice will make it hard to earn money from visual ads thus making a revenue shift away from advertising to sales commission and subscription models. With regard to brand building, sound and the art of story-telling will hold the key to new age AI enabled voice dynamics.