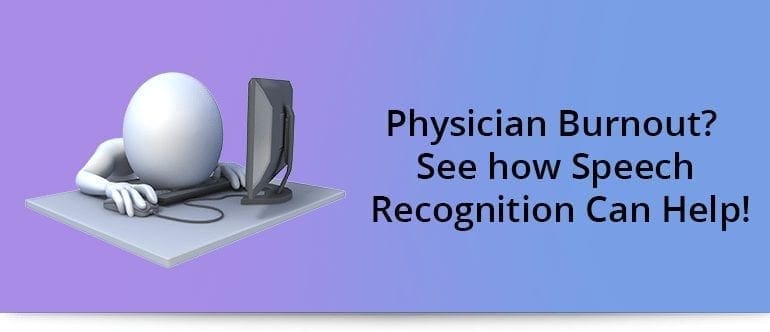 By Laura Baukol for nVoq
Mirroring national trends, the Stanford doctors who responded to both the 2013 and 2016 surveys expressed increased burnout and decreased professional fulfillment. In fact, there was a 13 percent increase between 2013 and 2016 for those who self-reported burnout. In addition, the survey found those who indicated that they held a negative perception of their EHR were 43 percent more likely to self-report burnout.
Stanford found that EHRs have increased the weight of what rests on providers' shoulders. Physicians cite they have less control over workload, lack of sufficient time for documentation, and more time spent working with the EHR at home. For every hour physicians provide direct clinical face time, nearly two additional hours are spent on EHR and desk work.
Stanford observed that well physicians equate to higher performance. Through various studies they found physicians who are well have higher patient satisfaction, are more likely to support preventative health practices in patients, have lower medical error rate, have better patient outcomes (e.g. decreased post-hospital discharge recovery times), and are less likely to leave their organization.
Based on the above findings, and to address the issue of physician burnout, a team at Stanford created a plan called "Get Efficient – Your Time. Your Way." to increase professional fulfillment and wellness among their physicians. Amongst the various initiatives within the plan, they created a concierge service for their EHR. They conducted an assessment and built macros that addressed the top-three needs / pain points. As a result, they improved physician efficiency and satisfaction with the EHR. They found it's all about workflow, and technology can provide digital tools to make workflow more efficient. It may be worth noting that when speaking on practicality in relation to physician burnout, there is only so much customization an EHR is going to be able to provide to the individual clinician. However, innovative third-party technology firms have the drive and ability to provide the clinical and workflow customization that is desired through newly developed workflow automations. This technology can help streamline clinicians' workflow and boost provider efficiency while assisting them to effectively navigate and input their clinical data within an EHR that seems to be quickly becoming a database rather than a useful clinical tool.
So, how can Dolbey help? With Fusion Narrate® powered by nVoq™, providers can get work done much faster and right the first time. Decrease the time spent on repetitive tasks, navigate easily through the EHR, and help providers complete multiple tasks with a single command. Check out our Fusion Narrate page for more information.