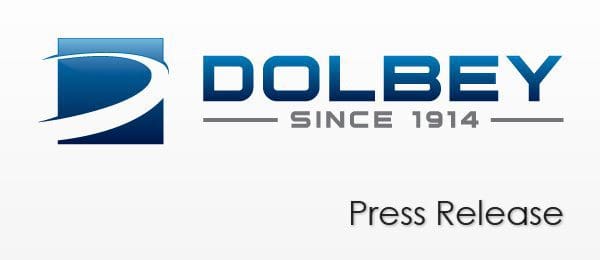 Dolbey's patented Fusion SpeechEMR ranks #1
CINCINNATI, OH – For the third consecutive year, a Dolbey speech recognition solution was named Best in KLAS. Dolbey earned this year's Best in KLAS award for its patented Fusion SpeechEMR® front-end speech software. In addition, Dolbey's back-end speech product, Fusion Speech®, earned the 2014 KLAS Category Leader award for the Speech Recognition, Back End category. Dolbey's Fusion Suite™ includes speech recognition, dictation, transcription, core measures and coding solutions.
"We are honored to be able to continue to work with talented healthcare providers to create the annual Best in KLAS report. Their feedback is beneficial as vendors strive for excellence," said Adam Gale, CEO and president of KLAS Research. KLAS is an independent healthcare research firm that recognizes the technology and service organizations that excelled in helping providers deliver better care. The highly regarded Best in KLAS award is a culmination of vendor scores collected from customer evaluations through in-depth interviews in categories such as service and support, sales and contracting, implementation, training, product functionality and customer satisfaction.
This year's Best in KLAS and KLAS Category Leader awards recognize Dolbey's continued success as a leading healthcare solutions provider based upon the most important yardstick – its satisfied customers, as noted in the following KLAS categories:
Keeps Promises: 100% of providers said that Dolbey keeps the promises it makes to its customers.
Part of Long-Term Plans: 100% of providers said that Dolbey is part of their long-term plans.
Would Buy Again: 95% of providers said they would purchase Dolbey again.
Money's Worth: Approximately 9 out of 10 providers said they got their money's worth.
Product has Needed Functionality: 95% of providers said that Dolbey's product has the needed functionality.
"Dolbey and Company began as a dictation equipment dealer selling Thomas Edison's Ediphone which weighed 30 pounds and recorded dictation on wax cylinders," said Jerry Dolbey, President of Dolbey and Company, Inc. "Our original 12 employees would be astounded to see how their work ethic has never left the company and continues to drive our success." Celebrating over 100 years in business, Dolbey continues to be on the cutting edge of technology and innovation in the healthcare industry. As the KLAS report demonstrates, Dolbey's customers validate its commitment to providing quality products supported by a team of dedicated professionals.
Speech Recognition continues as the focal point of Dolbey's Fusion Suite of products. Dolbey brings the power of speech recognition to transcription and integrates with major EMR/EHR, radiology, pathology, physician practice and ED software. These award-winning products deliver robust documentation tools to providers, enhancing patient care, efficiency and regulatory compliance.
About KLAS
KLAS is a research firm on a global mission to improve healthcare delivery by enabling providers to be heard and to be counted. Working with thousands of healthcare executives and clinicians, KLAS gathers data on software, services, medical equipment, and infrastructure systems to deliver timely reports, trends, and statistical overviews. The research directly represents the provider voice and acts as a catalyst for improving vendor performance. KLAS was founded in 1996, and their staff and advisory board members average 25 years of healthcare information technology experience.
About Dolbey
Dolbey is a leading provider of speech recognition powered by Nuance's SpeechMagic™, dictation, transcription, core measures, and computer-assisted coding powered by AMI's EMscribe® for healthcare providers in the United States and Canada. Together, Dolbey and Company, Inc. and Dolbey Systems, Inc. offer the Fusion Suite of integrated products.
For further information, please contact:
Brigid Dreyer, Marketing Manager
800-756-7828 x145/bdreyer@dolbeyco.com
www.dolbey.com