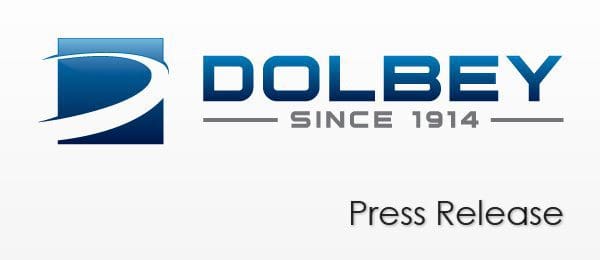 Dolbey Speech Recognition is Best in KLAS
CINCINNATI, OH – Dolbey's Fusion Expert® and Fusion SpeechEMR™ have been recognized as "2012 Best in KLAS" for Speech Recognition by KLAS, an independent healthcare research firm that designates the best vendors in various software and services. This highly regarded award is a culmination of vendor scores collected from customer evaluations in categories such as service and support, sales and contracting, implementation, training, product functionality and customer satisfaction.
"Providers recognize the critical nature that vendors play in improving healthcare delivery," says Adam Gale, KLAS president. "Thus, a growing number of providers are weighing in on vendor performance. It speaks volumes that providers want to be heard and be counted. And vendors are listening."
For many clinicians, speech recognition has taken center stage in their documentation routines in and out of the electronic medical record (EMR). Dolbey's Fusion Expert and Fusion SpeechEMR provide physicians and other healthcare providers the ability to do standard dictation, send speech-recognized documents to a transcriptionist for editing or dictate directly into the EMR or other third party applications. "Providing physicians with a tool that allows for immediate documentation into the patient record is critical to patient care. Finding the right technology and workflow is key to making a physician successful and productive with speech recognition", says Bob Leslie, Senior Vice President at Dolbey and Company. "We are very pleased that our customers and the market have validated our commitment to providing quality products and support and listening to our customers by awarding us this "2012 Best in KLAS" for speech recognition."
About KLAS
KLAS is a research firm on a global mission to improve healthcare delivery by enabling providers to be heard and to be counted. Working with thousands of healthcare executives and clinicians, KLAS gathers data on software, services, medical equipment, and infrastructure systems to deliver timely reports, trends, and statistical overviews. The research directly represents the provider voice and acts as a catalyst for improving vendor performance. KLAS was founded in 1996, and their staff and advisory board members average 25 years of healthcare information technology experience. For more information, go to www.KLASresearch.com, email marketing@KLASresearch.com, or call 1-800-920-4109 to speak with a KLAS representative. Follow KLAS on Twitter @KLASresearch.
About Dolbey
Dolbey is a leader in providing dictation, transcription, speech recognition powered by Nuance's SpeechMagic and coding solutions for healthcare in the United States and Canada. Together, Dolbey and Company, Inc. and Dolbey Systems, Inc. offer the award winning Fusion Suite™ of integrated products which is backed by the industry's largest organization of certified professionals who assist in design, implementation and support.
For further information, please contact:
Brigid Dreyer, Marketing Coordinator
800-756-7828 x145/bdreyer@dolbeyco.com
www.dolbey.com